The 10 funniest superheroes (with video)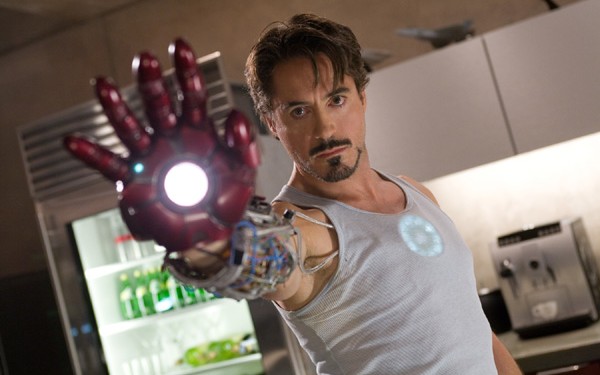 Posted by Andy Hunsaker on
"The Avengers" is going to be the big hit of the whole year, certainly, but while it has its fair share of funny moments, there are actually superheroes whose stock in trade is comedy. One of the most glaring omissions from the otherwise solid Sam Raimi "Spider-Man" films are the crucial element of Peter Parker's wiseacre nature. In the comic books, he's always got some snappy patter going to distract his enemies in the midst of a fight – and sadly, "The Amazing Spider-Man" reboot doesn't look to be going in that direction, either. So, in the interest of four-color funny, here's a rundown of ten superheroes known for their comedy stylings.
---
1. The Tick
Gloriously insane and gleefully dorky, Ben Edlund's lumbering blue lummox of a superhero lived in a weird world where all the goofiest superheroes ever ran about The City and fought criminals like Chairface Chippendale (a criminal mastermind with a chair for a head), El Seed (a talking flower man), and The Evil Midnight Bomber What Bombs At Midnight. With his neurotic moth-themed sidekick Arthur, he bellowed his mighty battle cry of "Spoon!" before tossing his nigh-invulnerable self into the midst of chicanery everywhere. Spoofing the superhero genre while reveling in it, it's hard to get any funnier than this.
---
2. Batman (Adam West)
Now that the perception of comic book adaptations is a vastly different beast than it was in the decades immediately following the 1960s "Batman" series, nerds everywhere can unclench about good old Adam West and Burt Ward fighting crime in a cheeky, campy and ridiculously stylized version of Gotham City. For years, no one wanted to take comics seriously enough to make a good movie, and folks blamed this show. These days, however, it's a golden oldie that's so over-the-top that you can't tear your eyes from it. Burgess Meredith's Penguin lives on as everybody's Dick Cheney impression, Cesar Romero's Joker and Frank Gorshin's Riddler are unfortgettable, and every punch lands with a thunderous zowie! And no one can forget the Shark-Repellent Bat-Spray.
---
3. Spider-Man
As previously stated, the wall-crawler has always had a sterling wit, but you wouldn't know that by watching Tobey Maguire sling the webs. Even most of his animated adventures are more corny and painful with the quips than they are funny. The current comic books are pretty sharp, however, and the recent "Spectacular Spider-Man" cartoon and the new "Ultimate Spider-Man" animated series bring a really modern comic sensibility to the adventures of Peter Parker and his high school buddies. This current one is big on cutaways to wacky sequences underscoring the goof of the moment. It may be a little hard to take at times, but hey, it's for kids!
---
4. Iron Man (Robert Downey Jr.)
Tony Stark was a smooth ladies man, but he was never quite the quipster he is today until Robert Downey Jr. stepped into the role of the Armored Avenger for the 2008 film that made all the Marvel films which followed possible. Is it essentially Downey playing himself and forcing the established comics character to follow suit? Well, yeah, probably, but it works. It works so damn well that it managed to hold its own and vie with "The Dark Knight" as the best comic book movie ever – certainly of that year – thanks in no small part to Downey's unstoppable quipping and relentlessly charming bastardry. You never know what's going to come out of this guy's mouth, and we love it that way. It's all RDJ's doing that Tony Stark is now a household name.
---
5. Deadpool
Wait, didn't we just do Spider-Man? Ha ha, no, this guy is much more of an antihero than anything else. Fabien Nicieza took a half-assed Rob Liefeld sketch of what was essentially DC's Deathstroke, gave him Spider-Man's sense of humor but with a broken bad-guy edge, and thus Wade Wilson was born. It wasn't until Joe Kelly gave him his first solo series that The Merc With A Mouth really began to flourish into the manic maniac he's come to be known and loved as. That series bounced back and forth between fourth-wall-breaking craziness and dark and twisted melodrama with stunning ease, and made him into the unluckiest guy in the world despite his unbelievable regenerative abilities. Every time he tries to be a hero, it blows up in his ugly, scarred face, and that just makes him crazier and crazier. Forget what you saw with Ryan Reynolds in "X-Men Origins: Wolverine." The best animated appearance was in the feature "Hulk Vs.," which you can see here to get a sense of how nuts this guy is.