Get a sneak peek of "Ted" during tonight's "Comedy Bang! Bang!"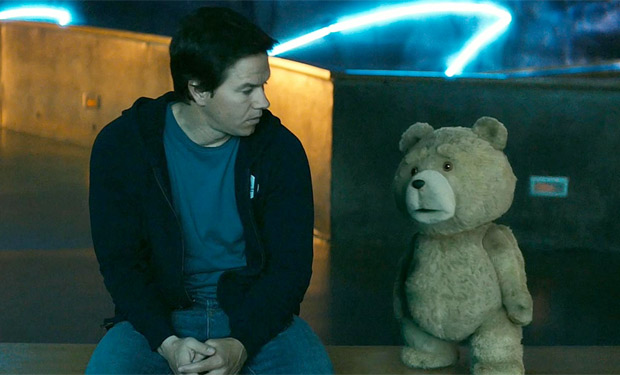 Posted by Terri Schwartz on
Considering the hilarious guests who have been visiting "Comedy Bang! Bang!" recently, you shouldn't need much encouragement to tune into tonight's new episode. But it turns out that someone — or something — we never expected to swing by is going to be showing up to hang out with Reggie Watts. Kind of.
IFC has got our hands on a special exclusive look at "Ted," the upcoming live action comedy from "Family Guy" creator Seth MacFarlane. We can't promise there will be as much stuffed animal-on-human hooking up as in the trailer, but we can vouch that it will be funny.
So you're going to have to stay tuned to "Comedy Bang! Bang!" tonight at 10/9c to see our exclusive sneak peek at "Ted." You won't regret it, unless you have a terrifying fear of foul-mouthed, sex-addicted teddy bears.
"Ted" is due in theaters on June 29. It stars Mark Wahlberg, Mila Kunis, Giovanni Ribisi, Patrick Warburton, Joel McHale and the voice, directing and writing talents of MacFarlane.
Are you looking forward to "Ted"? Tell us in the comments section below or on Facebook and Twitter.