"Taken 2" trailer teases a badass Liam Neeson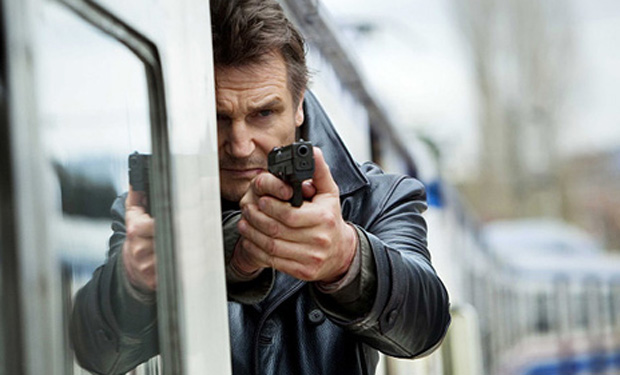 Posted by Terri Schwartz on
The Mills family is never going to want to take a family vacation again after "Taken 2."
The first trailer for the upcoming action flick has hit the web, and it promises that the winning formula from 2008's "Taken" — basically just Liam Neeson being a badass — is all still in place. Except this time there's a bit of a shake-up when its up to his previously kidnapped daughter Kim, played by Maggie Grace, to rescue her parents after they're captured by the families of the men her father killed while rescuing her before.
Kim must have loved getting a phone call from her father warning her that "you're mother's about to be taken." We know we sure appreciated the appropriately badass use of the movie's title.
Neeson recently discussed the plot shake-up in a new interview. It turns out that he was actually over in Istanbul for work, not pleasure.
"I've taken a job over in Istanbul looking after a sheik who is there, and afterward I discover that my wife's going through a very bad time with her new husband," he explained. "So I suggest she and my daughter come over for a few days and hang out with me in this amazing city. And then… [Laughs] all this shit happens, of course."
"Taken 2" hits theaters October 5.
What did you think of this new trailer? Tell us in the comments section below or on Facebook and Twitter.