"Taken 2" poster teases a hunted Liam Neeson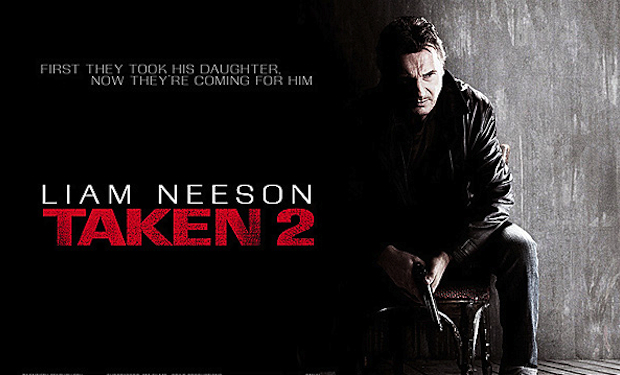 Posted by Terri Schwartz on
Happy Father's Day from Liam Neeson! Here's your gift: he's going to kill you.
Or rather, he's going to kill the people who kidnapped him and his wife in the upcoming "Taken 2." Empire has posted a new UK quad poster for the flick showing a hunted-looking Neeson holding a gun and waiting patiently on a chair. In other words, Neeson looking exactly as we love him: badass.
The tagline for the movie is "First they took his daughter. Now they're coming for him." Considering the way Neeson quickly dispatched the kidnappers in 2008's "Taken," we don't think this is the best idea on the part of these terrorists.
Here's what little we know about "Taken 2" (via ComingSoon.net): "Neeson returns as Bryan Mills, the retired CIA agent with a particular set of skills who stopped at nothing to save his daughter Kim from Albanian kidnappers. When the father of one of the kidnappers swears revenge and takes Bryan and his wife hostage during their family vacation in Istanbul, Bryan enlists Kim to help them escape, and uses the same advanced level of special forces tactics to get his family to safety and systematically take out the kidnappers one by one."
Just last month, we posted some new images from "Taken 2" that show Neeson sporting his favorite accessory: a gun. This movie looks to be just as badass as its predecessor, so we'll overlook the fact that "Taken" definitely didn't need a sequel. "Taken 2" hits theaters October 5.
What did you think of this new poster? Tell us in the comments section below or on Facebook and Twitter.