From the vault: Watch Steve Martin pitch his 1978 album "A Wild and Crazy Guy"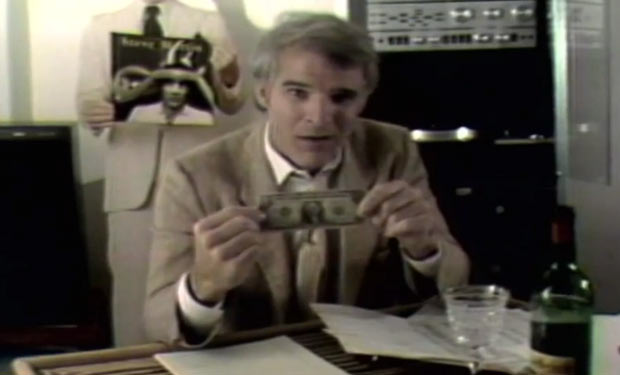 Posted by Terri Schwartz on
Yes, that man in the below video is Steve Martin, albiet from 35 years ago. Let's take you back to a simpler time when record stores that sold vinyl records weren't relegated to hipster neighborhoods and Martin was known for his stand-up comedy instead of his film roles. During that time, record companies would have their artists create promotional videos for their upcoming albums to pitch to their army of salespeople. The Warner Bros. Sound YouTube channel unearthed this one that Martin made for his 1978 album "A Wild and Crazy Guy." We don't know if this video had anything to do with it, but the album did end up going double platinum.
The video is a part of the Warner Bros. Sound channel's From The Vaults series, where they're apparently hard at work going through the Warner Bros. Records archives to find us gems like this. Hey, as long as they keep providing, we'll keep watching.
Did watching this video make you feel as nostalgic as we do? Tell us in the comments section below or on Facebook and Twitter.