"Star Wars" TV series will be "Deadwood" in space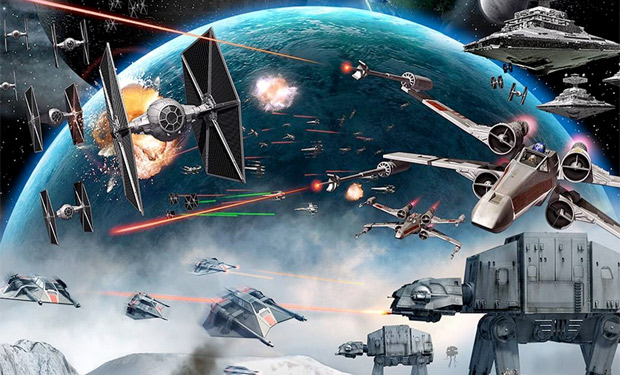 Posted by Terri Schwartz on
It's been a while since we've heard anything about the planned live action "Star Wars" TV series.
The folks over at Den of Geek recently had a chance to talk to the show's producer Rick McCallum about the planned project. He said that they have over 50 hours of second draft scripts, but that it could take up to a year to shoot them because "they're all very complex."
"Our biggest problem is that these stories are adult. I mean…these are like 'Deadwood' in space," he said. "It so unlike anything you've ever associated with George before in relation to 'Star Wars.' These aren't for kids. I mean, we hope they'll watch, but it's not being targeted at 8-to-9 year old boys."
That sounds pretty exciting, like something akin to "Battlestar Galactica" in terms of complexity and tone. But apparently McCallum is also having a difficult time keeping the "Star Wars" budget under control.
"The situation we have is that each episode -– or if you put two hour long episodes together -– is bigger than any film we've ever done. It's on the Avatar level and we'll only have about $5-6 million we can spend on each episode," he said.
Last we knew, its working title was "Star Wars: Underworld" and it was going to focus on the underbelly of "Star Wars" society. Back in January, McCallum said 50 scripts had been written for the show, and that they'll take place between the events of "Episode III" and "Episode IV." No word yet on when this show will actually see the light of day.
Would you want to see the "Star Wars" TV series he's describing? Tell us in the comments section below or on Facebook and Twitter.