Seth McFarlane gets really in character for "Ted"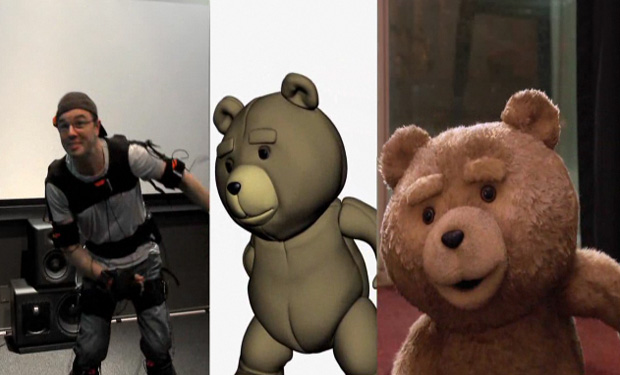 Posted by Terri Schwartz on
When Seth McFarlane gets in character for a role, he gets in character.
No, we aren't trying to say that the "Family Guy" creator became a Furry or anything like that while he was prepping for his role in "Ted." But a new Funny or Die video shows us that he did act in every scene that his CGI character appears in. We just won't actually see him in the finished cut.
"I would be off camera performing with Mark or Mila or whoever. We were doing it all live so we could improvise or embellish in spots," McFarlane said in the featurette. "Nobody's really used that technology yet for traditional character comedy."
Mark Wahlberg added, "It was good because we were still kind of playing off each other quite a bit."
That likely could get weird at times, especially with Ted's tendency to be vulgar and foul-mouthed. But with McFarlane being who he is, he likely enjoyed those scenes more than anything else in the movie.
"Yes, actually I did hump the cash register. I humped the cash register, pantomimed fellatio, you know. That's the kind of progressive, left wing guy I am," he said with a laugh. If there's got to be a man to do it, we're glad that it's him.
We like the idea of "Ted" even more now that we know that McFarlane did all the motion capture for his character. We might not ever see him as himself in a film (or TV show), but this seems pretty darn close to the real deal.
"Ted" hits theaters this Friday.
Are you planning on seeing "Ted" when it comes out this week? Tell us in the comments section below or on Facebook and Twitter.