Ridley Scott describes a full scene from the "Blade Runner" sequel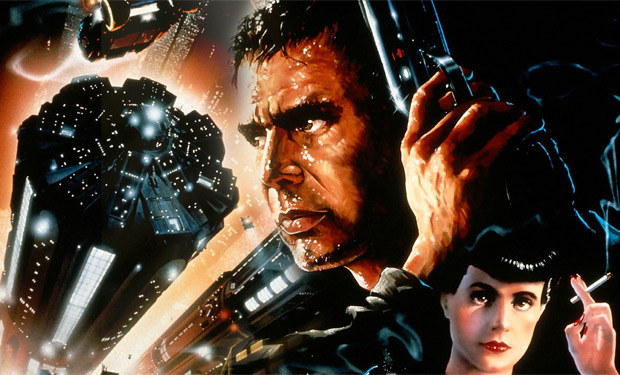 Posted by Terri Schwartz on
With the "Alien" prequel "Prometheus" hitting theaters this Friday, it's time for director Ridley Scott to start discussing following up on another one of his famous properties.
The esteemed director has been working on a sequel to "Blade Runner", and talked about some of the film's specifics in a recent interview with Collider. It sounds markedly different from any "Blade Runner" scene we've seen before.
"There'll be a vast farmland where there are no hedges or anything in sight, and it's flat like the plains of—where's the Great Plains in America? Kansas, where you can see for miles. And it's dirt, but it's being raked. On the horizon is a combine harvester which is futuristic with klieg lights, 'cause it's dawn. The harvester is as big as six houses. In the foreground is a small white clapboard hut with a porch as if it was from 'Grapes of Wrath.' From the right comes a car, coming in about six feet off the ground being chased by a dog," Scott described. "And that's the end of it, I'm not gonna tell you anything else."
Scott has always been a very visual filmmaker, and no one can say "Prometheus" is anything short of beautiful, especially with his use of 3D. But the world of "Blade Runner" is so clearly defined that we wonder if fans will rebel against this sudden shift in location. There's no guarantee that this scene will actually make it into the final cut, but we're intrigued to find out what direction the sequel is going in. It sounds like it's going to be a shift from what we knew in the original.
Now just please, please promise us that we aren't going to get a sequel/prequel/reboot of "Gladiator" any time soon ever.
What do you think of this scene Scott describes? Do you want to see a sequel to "Blade Runner"? Tell us in the comments section below or on Facebook and Twitter.