Rian Johnson predicts the future of 3D filmmaking in new essay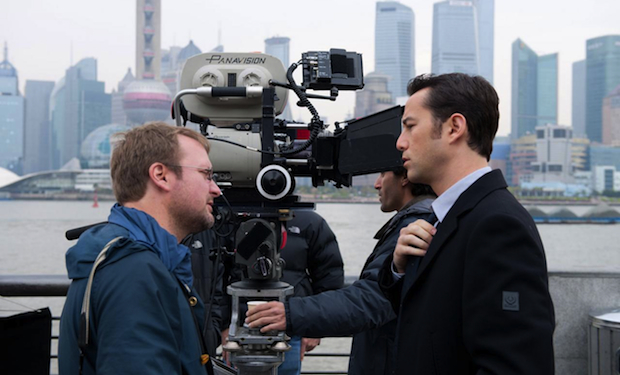 Posted by Terri Schwartz on
When it comes to 3D, typically moviegoers fall on one of two sides of the debate: either you like it, or you don't. Personally, I've fallen off the 3D bandwagon that I only really got on because of "Avatar." A truly terrible 3D presentation of "The Avengers" that had me walking out of the theater with a splitting headache was the icing on my anti-3D cake, and I've deigned to avoid the film medium ever since.
But director Rian Johnson, whose forthcoming sci-fi film "Looper" is going to be released in 2D, has written an essay on his Tumblr account explaining why he thinks we're looking at 3D all wrong, and it's changed my perception a bit. In it, he argues that "3D is the future of cinema" and that "the introduction of stereoscopic photography is analogous to the introduction of color." At the same time, he says he will "never shoot stereoscopic" and avoids watching 3D movies whenever he can. And no, he doesn't think those sentiments are contradictory.
The essay is definitely worth a read if you're interested in this debate, but ultimately Johnson said he doesn't feel that we have yet developed the technology that will make 3D a truly immersive experience. Right now we're at the hand-painting stage of the process, if we're going to keep using the analogy to the introduction of color in film. We're just waiting for 3D's Technicolor to come along.
"To dig deeper into the analogy, the eventual development of realistic color in motion pictures was not the result of artists getting better at hand painting film strips. I don't think the development of 3D will be significantly forwarded by artists 'learning to use' the current technical model of stereoscopic properly, or refining how they dial it in," Johnson explains. "Technicolor was not a refinement of hand painting, it was a completely new technology. It was a different thing. I have no idea what it will be, what form it will take, where it will come from or when it will arrive, but I believe a similar quantum leap to a new technical way of capturing depth on recorded media will be what actually brings us into the 3D age. It's going to happen."
An interesting perspective to say the least, especially since I think most people can argue that 3D filmmaking as it is now is flawed. A large number of outside influences can affect the experience a viewer has watching a 3D movie — the theater is too dark, the glasses don't work, the projector isn't working correctly — and that has turned many people off to the style of filmmaking. It will be interesting to see if Johnson's prediction is correct and if a new evolution in 3D shooting is in our near future. I know I'd definitely be open to it.
Thanks to /Film for the heads up about this essay.
Do you think an evolution of 3D filmmaking is coming? Tell us in the comments section below or on Facebook and Twitter.