Reggie Watts wrote a song about trash and you're going to love it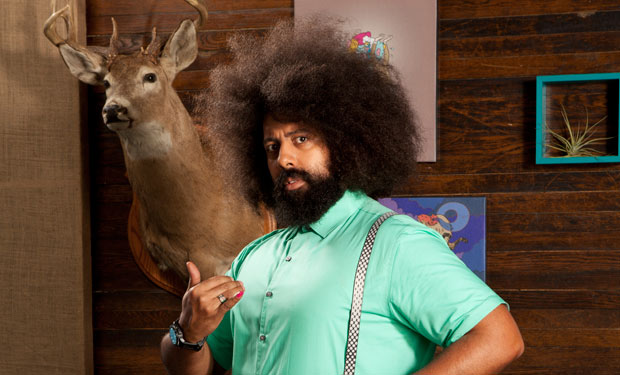 Posted by Melissa Locker on
Scott Aukerman and Reggie Watts spend a lot of time together on the set of Comedy Bang! Bang!. And no matter how much you love your co-worker and have no problem napping with each other on the job, sometimes little things start to get under your skin. Just the little things like how they always get themselves a cup of coffee, but never ask you if you want one. Or how they always take your Post It Notes or steal your pens, or, you know, are a giant bag of garbage who smells up the entire place. You know just some pet peeves between friends. You would never mention them, right? Not unless they specifically ask you too, anyway. Which is why when Scott asks Reggie to play a song about him, well he gets a song all right.
Watch Reggie play his song about Scott and then tune in for more fun on Comedy Bang! Bang! this Friday at 10/9c:
video player loading
.
.
.
Want the latest news from Comedy Bang! Bang!? Like them on Facebook and follow them on Twitter@comedybangbang and use the hashtag #cbbtv.
Comedy Bang! Bang! airs on IFC on Fridays at 10/9c