Ray Winstone considering villain role in Darren Aronofsky's "Noah"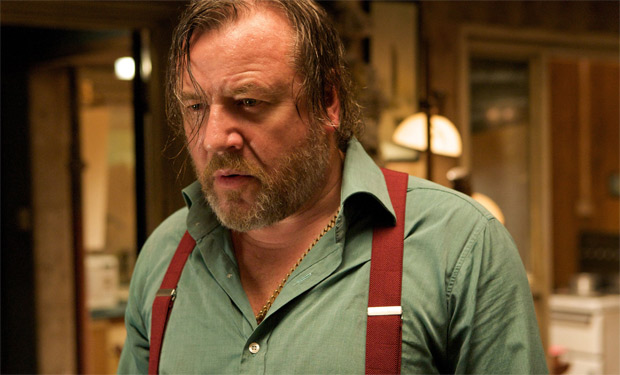 Posted by Terri Schwartz on
The potential cast of "Noah" continues to get bigger and more diverse. The latest actor to be approached for Darren Aronofsky's upcoming take on the Biblical legend is Ray Winstone, who is being eyed for a villain role.
Deadline has the news, saying that talks with the "Snow White and the Huntsman" star have begun. Apparently Aronofsky also considered actors like Val Kilmer and Live Schreiber for the role, but the director opted for Winstone because he wanted someone of a similar "grit and size" as Russell Crowe to face off against him on the big screen.
Also in the running for the movie (or already cast, according to Deadline) are Emma Watson, Douglass Booth and Logan Lerman. Booth and Lerman are playing Noah's sons Shem and Ham, while Watson is playing Ila, a young woman who "develops a relationship" with Shem.
That means the only major part that we know of that's left to be cast is the role of Noah's wife. Deadline is still hearing that Jennifer Connelly is being considered for the role, but she hasn't been confirmed. She and Crowe starred opposite one another already in "A Beautiful Mind."
Aronofsky's "Noah" is "a close adaptation of the Biblical story of Noah's Ark. In a world ravaged by human sin, Noah is given a divine mission: to build an Ark to save creation from the coming flood." The screenplay was written by Aronofsky and Ari Handel, and later revised by "Gladiator" screenwriter John Logan. The movie is due in theaters on March 18, 2014 and should begin shooting in Iceland and New York next month.
Are you excited to see Crowe and Winstone potentially face off against one another in "Noah"? Tell us in the comments section below or on Facebook and Twitter.