Exclusive premiere: Exray's "Ancient Thing"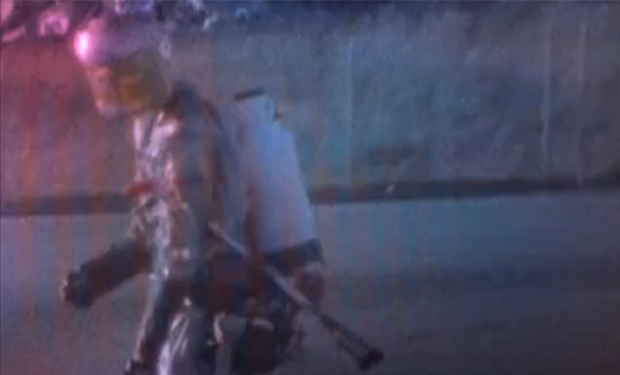 Posted by Brandon Kim on
Exray's new video, "Ancient Thing," gives a grainy glimpse at the long lost remains of human civilization through the eyes of a pill-popping robot. The David Fincher approved band, whose song "Hesitation" was hand picked for "The Social Network," co-directed the video with Kyle Giacomo, and Pixar's Jeanne Applegate — but there's no glossy photo-realistic animation here, it was all shot old school on Super 8.
"You can trust a robot," the title track from Exray's latest record, "Spells out the scenario of our whole album," singer Jon Bernson said. The song goes, "She's going to make it to the new star / with a white light we can orbit / she will come back to retrieve us / from the black night on a fading blue dot." And here we see what the world looks like when "the robot returns to earth."
video player loading
.
.
.
Do you trust robots? Let us know in the comments below or on Twitter or Facebook!