Philip Seymour Hoffman eyed for major "Catching Fire" role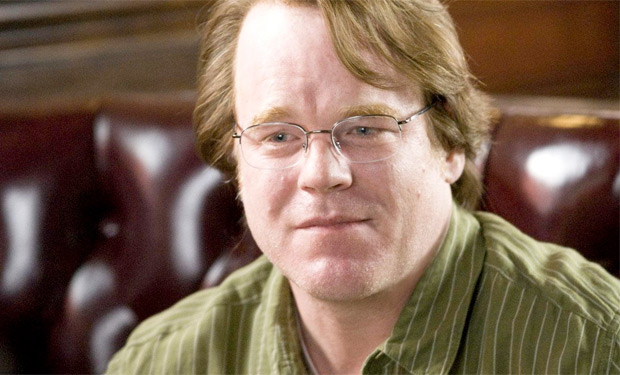 Posted by Terri Schwartz on
"Catching Fire" is close to casting its first new actor, and he won't be playing Finnick Odair. Philip Seymour Hoffman has been approached by Lionsgate to play the character Plutarch Heavensbee in the upcoming "Hunger Games" sequel, so now it's just a matter of him saying yes.
Deadline and Variety have the news that Hoffman is being eyed to play the new Gamemaker in "Catching Fire." Wes Bentley played "The Hunger Games's" Gamemaker Seneca Crane, but he ended that film with a pretty clear (and fatal) fate.
Talks haven't started yet and Lionsgate isn't offering up any comment on the casting, but it does seem like a perfect fit for the films. Hoffman would be amidst his peers in this flick, which stars Stanley Tucci, Toby Jones, Donald Sutherland and Woody Harrelson. Though Hoffman doesn't traditionally do big budget movies, "Catching Fire" is a different breed of blockbuster.
Plutarch has a small but significant role as Gamemaker in "Catching Fire," but goes on to be a much more important character in "Mockingjay," the third "Hunger Games" novel. Hoffman has the emotional gravitas that would fit with this character perfectly.
"Catching Fire" is gearing up to start shooting in a few months, so we should be able to expect plenty more casting in the coming weeks. There are some major roles left to be cast, including Finnick, Johanna, Brutus, Cashmere, Gloss, and Twill. The movie is due out in theaters on November 22, 2013.
Would you want to see Hoffman as Plutarch? Tell us in the comments section below or on Facebook and Twitter.