The Michael Bay-produced "Ninja Turtles" will start filming this year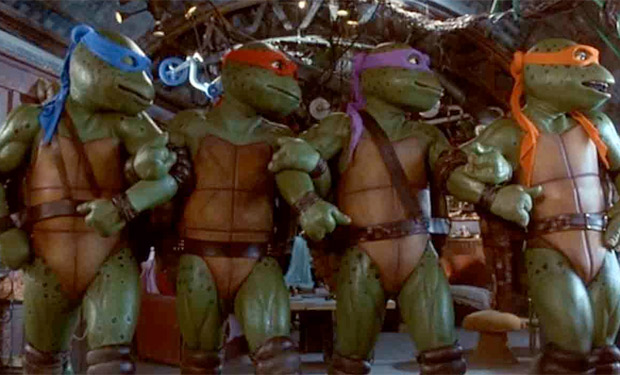 Posted by Terri Schwartz on
The live-action "Ninja Turtles" reboot is gearing up to begin filming sooner than we thought.
The Province is reporting that the movie will go in front of the cameras late this summer or early fall. The principal photography will be shot in Vancouver.
We already know that Kid Cudi might have a place on the movie's soundtrack, but could Vanilla Ice as well? The man who brought us the "Ninja Rap" teased to MTV News that he would be interested in working with Bay.
"I can't say anything. I know that [the Ninja Turtles are] not from the sewer now. From aliens or something. The cool thing is that they're still Ninja Turtles," he said, showing off a "Ninja Turtles" tattoo of his calf. When asked if he'd do work for the soundtrack he said, "Absolutely, and I'd get a tattoo of it. Aliens, sewers, they're still ninja turtles and I'm a ninja so I fit in."
When IFC caught up with "Ninja Turtles" director Jonathan Liebesman a couple months back, he said that fans shouldn't be worried about the shift in origin story.
"I don't want to put anything in the movie that's not coming from the exact same sentiment that created the Turtles or created any mythology around them," he said. "That is why anything we do is going to tie back into the mythology people love. It's all coming from that same place."
Michael Bay is producing the project. It's due in theaters on December 25, 2013.
Are you interested in this "Ninja Turtles" movie? Tell us in the comments section below or on Facebook and Twitter.