"Ninja Turtles" delayed until 2014 at earliest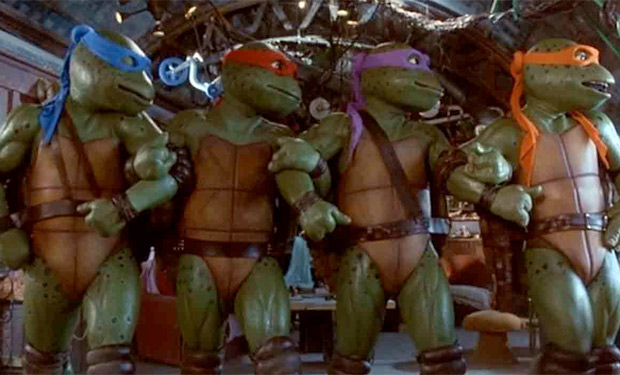 Posted by Terri Schwartz on
It seems like everyone can now stop complaining about Michael Bay and Jonathan Liebesman's planned reboot of "Teenage Mutant Ninja Turtles." Well, for a couple of years at least.
The Hollywood Reporter is citing "script issues" as the reason that Paramount Pictures has opted to delay "Ninja Turtles" for the time being. The project was in pre-production, but Paramount has fired the crew temporarily. One source is telling THR that the delay is "indefinite," while another says that production is being pushed back 10 months and that the movie's release date will be May 2014 instead of December 2013.
If Paramount isn't 100 percent behind this flick, it seems like a delay is a good thing no matter what the studio's reasoning is. A lot of people have been unsure about this planned relaunch of the franchise, especially since the live action movie was going to ditch the "teenage" and "mutant" elements of the titular turtles and have the "Ninja Turtles" be aliens instead. There's no guarantee that that will change in the new version, but at least screenwriters Kevin Eastman and Andre Nemec will be putting out a better quality product (hopefully).
When IFC caught up with Liebesman a few months back, he said that fans shouldn't be worried about the shift in origin story.
"I don't want to put anything in the movie that's not coming from the exact same sentiment that created the Turtles or created any mythology around them," he said. "That is why anything we do is going to tie back into the mythology people love. It's all coming from that same place."
What are your thoughts on the "Ninja Turtles" delay? Tell us in the comments section below or on Facebook and Twitter.