Full synopsis for Neill Blomkamp's "Elysium" released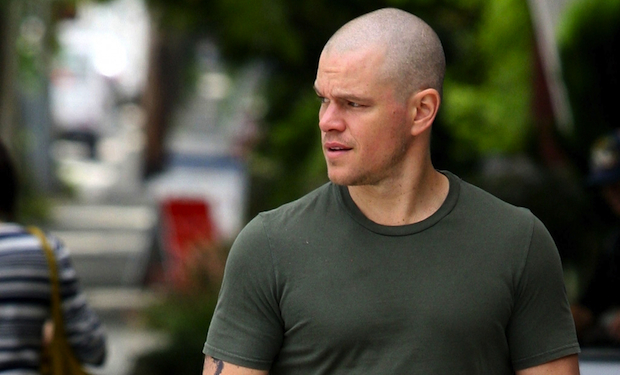 Posted by Terri Schwartz on
Ever since we fell in love with "District 9" back in 2009, we've been dying to see what director Neill Blomkamp would come up with next. His second feature film, "Elysium," has been shrouded in mystery ever since it was announced. In fact, beyond the fact that it's a science fiction movie that stars Matt Damon and Jodie Foster, we haven't known anything about it. But that has now changed.
"Elysium" is currently in post-production, and it seems as though an early cut of the flick is ready to be shown. Collider got their hands on the first official plot synopsis for the movie, which came courtesy of a test screening invite for the film.
"In the year 2159 two classes of people exist: the very wealthy who live on a pristine man-made space station called Elysium, and the rest, who live on an overpopulated, ruined Earth," the synopsis reads. "Secretary Rhodes (Jodie Foster), a hard line government official, will stop at nothing to enforce anti-immigration laws and preserve the luxurious lifestyle of the citizens of Elysium. That doesn't stop the people of Earth from trying to get in, by any means they can. When unlucky Max (Matt Damon) is backed into a corner, he agrees to take on a daunting mission that if successful will not only save his life, but could bring equality to these polarized worlds."
There's a lot of vague terminology being used here, but we have a feeling "Elysium" will be a lot smarter and a lot bigger in scope than this synopsis initially makes it seem like it will be. It's interesting that Blomkamp has decided to revisit the immigration and desegregation discussion that he started in "District 9" with this film. Hopefully he will show us a different side of the debate with this project. Now, when is "District 10" coming out?
Are you intrigued by the premise of "Elysium"? Tell us in the comments section below or on Facebook and Twitter.