"The Human Fly" next Marvel superhero to get movie treatment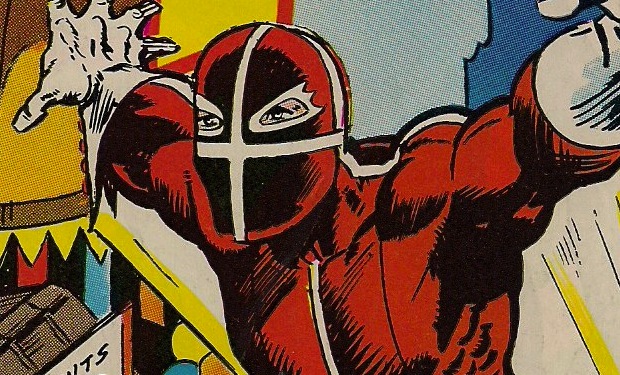 Posted by Terri Schwartz on
"The Human Fly," a former Marvel superhero, is going to get the big screen treatment, according to new reports.
Deadline has the news, saying that the proposed indie is not going to be produced by Marvel. Instead, "The Human Fly" will live outside of the Marvel cinematic universe in a world that will be produced by Alan Brewer, James Reach and Eisenberg-Fisher Productions. A script has already been commissioned and will be written by Tony Babinski, an in-house historian for Cirque Du Soleil. If you know a thing or two about the background of "The Human Fly," then that's great news.
Don't be surprised if you haven't heard of "The Human Fly" before. He was a fairly under-the-radar character who had a 19-issue run from 1977 to 1979. The comic followed a stuntman who was injured during a car crash and had to get several reconstructive surgeries that replaced much of his body with steel. He later went on to adopt the identity of the Human Fly, and split his time between stopping criminals and performing his stuntwork for charity.
It's pretty exciting that Babinski is writing the project since he has plenty of knowledge of the world of aerial stunts. Clearly this is something that's close to his heart, and maybe he'll get some Cirque choreographers involved so the movie can have great high-flying action as well as a good story.
Will Marvel try to incorporate "The Human Fly" into their cinematic universe one day down the road? Maybe, but it's not likely. The character frequently teams up with Daredevil and Spider-Man, both of which are properties whose movie rights are owned by other studios. In all likelihood, this indie will exist on its own and not have the weight of an entire franchise of bigger characters on its shoulders. And that's just fine by us.
Are you excited for a "The Human Fly" movie? Tell us in the comments section below or on Facebook and Twitter.