Mark and Jay Duplass and Judy Greer talk life after "Jeff, Who Lives At Home"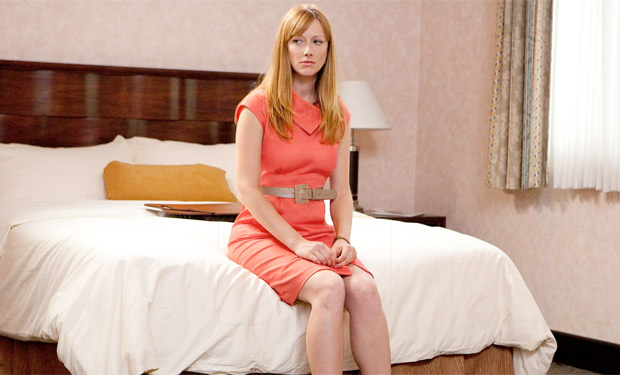 Posted by Terri Schwartz on
"Jeff, Who Lives At Home" may be a studio film, but it still feels as small and personal as any Duplass brothers project. The movie was praised for drawing new performances out of its leads — Jason Segel and Ed Helms — by placing them in roles that were twists on the characters that they have become known for.
In the months since "Jeff" hit theaters in limited release, it's found a niche audience and earned a positive response from critics. At an event in Los Angeles promoting the DVD/Blu-Ray release of the movie, Jay Duplass admitted that he was surprised at the divided interpretations its drawn those who have seen the movie.
"A lot of my friends have called, and … a lot of people will be like, 'Yeah man, you made a beautiful movie about the reality of the universe and that destiny is real and that everything is interconnected, and I'm glad that you did that,' and then I have my other friends that are like, 'Dude, you made the funniest fucking movie about those idiots that think everything is connected in the universe. It's like, yeah, you keep holding on to anything for long enough, it'll eventually come true,'" he said. "Everyone thinks that their own conception is like what we intended or created or whatever. It's been really wild. I never know what people are going to say about it."
The party was held at the appropriately titled Basement Tavern in Santa Monica, and if he had been there, Jeff would approve. Some of his insights were scribbled up on the wall in chalk, Buffalo Trace bourbon was the well whisky and "Signs" was playing on one of the bar's television screens. Even wood glue was passed out at the end of the night so that the attendees could complete the journey that Jeff embarked on in the movie.
The logline of the film– a slacker stoner gets sent to buy wood glue for his mother but ends up discovering his destiny while spending the day with his jerk brother — might not seem like its something that would appeal to all audiences, but the deeper messages of the movie and intimate way it is told make it something that can connect with many people. Duplass said that it is a goal of his and his creative partner Mark Duplass's to tell stories that are very personal to them.
"It's about issues that are near and dear to us," he explained. "We're obsessed with family, we're obsessed with like just the whole concept of believing in something big and how hard do you have to work to get it, should you force it or you should you let it come to you?"
Mark, also present at the party, agreed with those sentiments. "While a stoner living in his basement who's obsessed with the movie 'Signs' isn't someone that people can immediately connect with, the core of him as this guy who wants more for his life and believes that there's something great out there for him, I guess there's a sweetness and a comedy to that that I think, I guess I've learned, do connect broader than just the specificity of his character," he said.
Judy Greer, who plays the potentially adulterous wife of Helms's character, said that this is a project she's been attached to since the get-go. She's been happy with the success it's seen, and is always pleased to promote it to anyone she can talk to.
"I have been enjoying all the people who go see it who genuinely love the movie," she said. "It's so easy for me to tell people to go see it because I'm so proud of it, and I rarely really pitch my own work because it just doesn't feel right to do, I feel like other people should do it, but with this movie I just love talking about, I love telling people to go see it."
Her greatest moment following the film's release came when she heard it mentioned on Sirius XM radio.
"I listen to Sirius XM New in my car obsessively, and I love like this moment when they were playing our song that fucking Beck made for our movie, which is bananas, so then my first thought is like, 'Oh my god, Beck has seen me in a movie! How cool is that?' Beck knows my work. That was the first thing. And then the DJ was like, 'That's the song for "Jeff, Who Lives At Home," it's so awesome, really awesome movie, you guys should go check it out,' and I was like, 'I'm in that movie!'" she said enthusiastically. "I wanted to call in."
Judging by the chemistry and good relationship present between Greer and the Duplass brothers, it clear that they enjoyed working with each other on "Jeff, Who Lives At Home." And with the Duplass's movie "The Do-Deca-Pentathalon" coming out on July 6, they now have time to look forward at future projects. Jay said that he and Mark had been talking to Greer about teaming up on another movie as recently as that night.
"I can't tease anything yet [points at Greer], but there are some definite things in the works," he said.
It will likely be a change of pace from their typical films, as well. Apparently after some prodding from their wives, the Duplass brothers have decided it's time to make a movie with a female lead.
"We're early in our careers and we're two dudes who are desperate, so we've been making movies about that lately," Jay explained. "Our wives are kind of like, 'Enough with it. Enough with it. Let's make some movies about some people who don't have balls.'"
"Jeff, Who Lives At Home" comes out on DVD and Blu-Ray on June 19.
Has Jeff's story stayed with you since "Jeff, Who Lives At Home" was released? Tell us in the comments section below or on Facebook and Twitter.