"Justice League" movie plans revived by Warner Bros.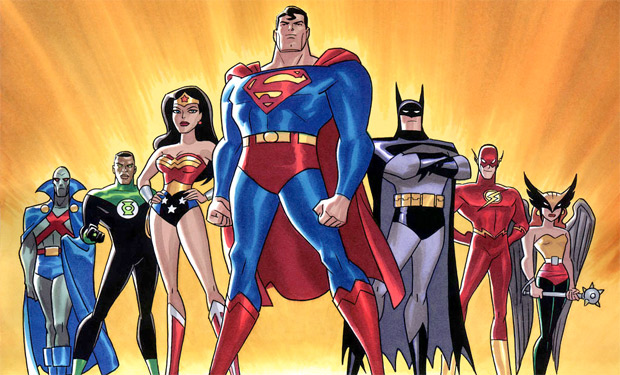 Posted by Terri Schwartz on
Considering the success of "The Avengers," it doesn't come as much of a surprise that Warner Bros is now looking to revive their plan to adapt "Justice League" into a big screen extravaganza.
According to Variety, "Gangster Squad" writer Will Beall had been hired at some point last year to pen a script for the project. It seems as though it could be pretty far along, though we have a lot of questions about how WB will make their onscreen DC universe.
With Christopher Nolan wrapping up his Batman trilogy this summer in "The Dark Knight Rises," it's been a long accepted fact that Christian Bale would not portray Batman in a potential "Justice League" movie. But if Joseph Gordon-Levitt's character picks up the cowl at the end of this film… well, that sets the stage for a new Batman to kick some ass in "Justice League."
Then there's also Henry Cavill's Superman, who we'll meet in "Man of Steel" next year. Director Zack Snyder has frequently said that his take on the superhero's story wouldn't fit well in "Justice League," so would Warner Bros have to find a way around that character too?
And considering how poorly "Green Lantern" did in the long run, it seems like a stretch for Ryan Reynolds to be brought back to be involved in the project. So who would star in the movie? And what superheroes would WB bring in to create the Justice League? Since Marvel didn't have film rights to their heavy hitters like Spider-Man, the X-Men and the Fantastic Four, they took some second string Avengers and made them their leading line-up.
It worked out great for Marvel, but they also spent a lot of time setting up each character in individual films and bringing them together. WB has sort of botched that effort, so we'll see how well their plan works going forward. We'd love to the Justice League presented on the big screen, so our fingers are crossed that the studio can make it work.
Who would you want to see in a "Justice League" movie? Tell us in the comments section below or on Facebook and Twitter.