Jon Favreau may direct the movie version of "Jersey Boys"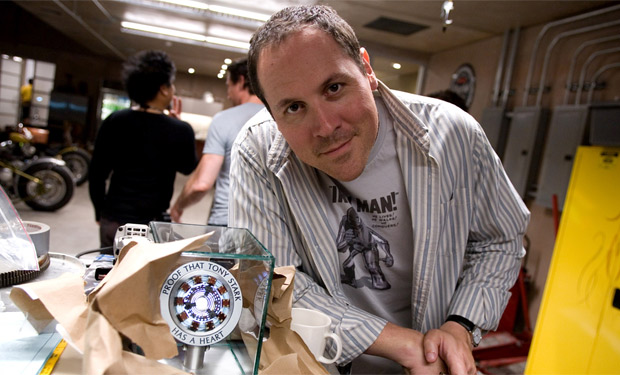 Posted by Terri Schwartz on
Jon Favreau is taking time off from comic book adaptations for… musical theater?
Variety just posted the awesome news that the "Iron Man 2" helmer is at the top of GK Films' list to direct their big screen adaptation of "Jersey Boys." The trade doesn't list any other directors who are in contention for the role, so it seems to bode pretty well for Favreau taking the reins on the project.
"Jersey Boys" tells the truth-life tale of the hit '60s doo-whop band Frankie Valley and the Four Seasons, and traces their career as one of the biggest acts of the era. The play has been a hit since opening in 2005, and iterations now take place in major cities across the world.
Favreau will be returning to the big screen in "People Like Us" and the upcoming "Iron Man 3," but he hasn't directed a movie since "Cowboys & Aliens." It's been almost a decade since he helmed a comedy, and it was the Christmas classic "Elf." We're excited about him shifting gears from directing in the comic book genre for a while, especially for a project as fun as "Jersey Boys."
So does Favreau have any experience with musical theater? That, we don't know. But we do know that he doesn't take on projects unless he's passionate about them, and usually than translates into a pretty good movie (sorry, "Cowboys & Aliens"). Hopefully the same can be said for "Jersey Boys," if he ends up coming on board.
That leaves us without much hope for his planned Disney movie, "Magic Kingdom." We haven't heard anything about that project in over a year, so our guess is that it's on hold for a while.
Would you like to see a "Jersey Boys" adaptation directed by Favreau? Tell us in the comments section below or on Facebook and Twitter.