Jena Malone could be "Catching Fire" tribute Johanna Mason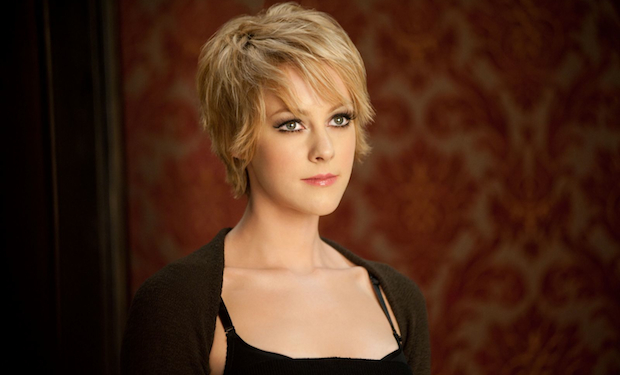 Posted by Terri Schwartz on
It seems like we will quickly be meeting the Tributes in the 75th Hunger Games. Just a day after Kevin Nash revealed he's up for the role of Brutus, we found out that Jena Malone could be our Johanna Mason in "Catching Fire."
Entertainment Weekly has the news, disputing the previous rumor that Mia Wasikowska was offered the role. Malone, 27, is a great choice for Johanna, and one that we can totally get behind even though the casting is not confirmed.
Johanna is described in "Catching Fire" as having dark, spiky hair and a muscular and tan physique. She's a character who is quick to try to make an impression, even stripping down to nothing but her slippers on her first meeting with Katniss and Peeta (we hope they keep that scene in the movie). She is also quick to rebel against the Capitol, though, and is one of the lucky few who will get to return in "Mockingjay" and the potential fourth "Hunger Games" movie.
Malone is just the latest talent to come on board "Catching Fire" in recent months. In addition to Nash, the film is eying Philip Seymour Hoffman as Plutarch and has Francis Lawrence locked down as director. "Catching Fire" is gearing up to start shooting in a few months, so we should be able to expect plenty more casting in the coming weeks. There are some major roles left to be cast, including Finnick, Cashmere, Gloss, and Twill. The movie is due out in theaters on November 22, 2013.
Are you as excited about Malone's potential casting as we are? Tell us in the comments section below or on Facebook and Twitter.