James Cameron making three "Avatar" films at once?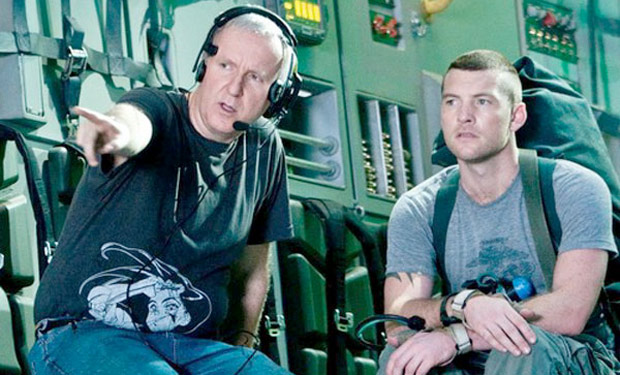 Posted by Terri Schwartz on
It turns out that Zoe Saldana might have to pack her bags for a longer period of time than she expected. A new report is saying that James Cameron is planning to direct not one, not two, but three "Avatar" films back-to-back over the next few years.
ShowBiz 411 broke the news in an article they ran about Sigourney Weaver. They say definitively that Cameron is "making three sequels to the blue 3D phenom all at the same time." Weaver goes on to say that she has no idea "how long it will take, or how it's going to work."
"I just show up," she said.
Last we heard, Cameron was planning on directing "Avatar 2" and "3" back-to-back, but we hadn't heard anything about making "Avatar 4" immediately. But in an interview back in May, the director did tease that a fourth adventure on Pandora was in the works. He also said that he didn't plan on making any movies other than "Avatar" ones, so we should have guessed that he'd just make the three films all at once.
"I'm making 'Avatar 2,' 'Avatar 3,' maybe 'Avatar 4,' and I'm not going to produce other people's movies for them. I'm not interested in taking scripts," he said at the time. "That all sounds I suppose a little bit restricted, but the point is I think within the 'Avatar' landscape I can say everything I need to say that I think needs to be said, in terms of the state of the world and what I think we need to be doing about it. And doing it in an entertaining way."
These "Avatar" sequels are going to go into production in the fall, and our fingers are crossed that we'll get one in theaters every year from 2014 to 2016.
Are you surprised to find out that Cameron is making three "Avatar" films back-to-back? Tell us in the comments section below or on Facebook and Twitter.