It's the ultimate Comedy Bang! Bang! trailer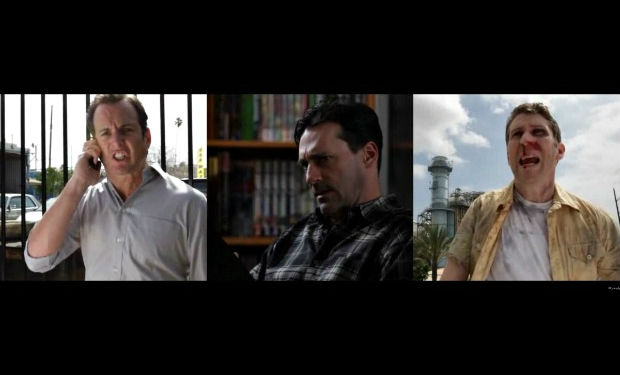 Posted by Melissa Locker on
What do you get when you put Jon Hamm, Zach Galifianakis, Michael Cera, Jack Black, Will Arnett, Seth Rogen, Ed Helms, Al Yankovic, Dave Koechner, Colin Hanks, Casey Wilson, Will Forte, Scott Aukerman, Reggie Watts, Topher Grace, Nick Kroll, Brett Gelman, Gillian Jacobs, Todd Barry, David Cross, Andy Richter, James Adomian, David Wain, Chris Parnell, Owen Burke, Funny Or Die, Seth Morris, David Ferguson, Pauly Shore, Chris VanArtsdalen, and Jefferson Dutton all in one 1:36 second preview for Funny or Die? You get the most ultimate awesomest raddest craziest funniest supremest greatest most dramatic realest hard core bestest Comedy Bang! Bang! trailer ever! And that's a fact.
When a bloodied and battered Scott Aukerman asks at the end, what does it all mean? We can honestly say, we have no idea, but we do know that we're tuning on Friday at 10/9c to find out.
Watch now:
Want the latest news from IFC? Like us on Facebook and follow us on @IFCtv. You can also like Bunk and Comedy Bang! Bang!.
"Comedy Bang! Bang!" premieres on IFC this Friday at 10/9c