"Indiana Jones: The Complete Adventures" coming to Blu-ray this September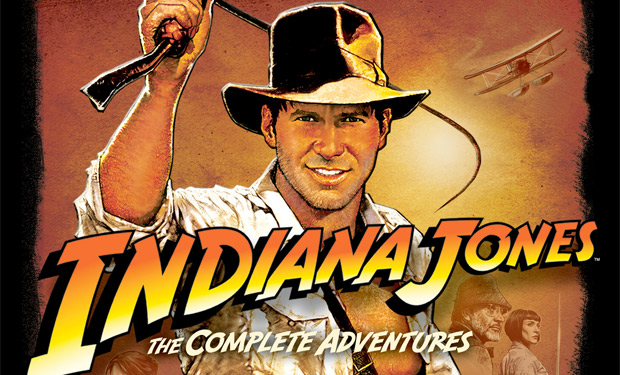 Posted by Brian Jacks on
Cinephiles, mark your calendar. Paramount Home Entertainment has announced a September 18 release date for the collected adventures of everyone's favorite globe-trotting archeologist. Along with collecting all four Indiana Jones films, the set will also feature a completely restored version of "Raiders of the Lost Ark," conducted under the supervision of director Steven Spielberg and sound designer Ben Burtt.
While 2008's "Indiana Jones and the Kingdom of the Crystal Skull" has been available on the high-def format, this will mark the first time all four films have been available on Blu-ray. The studio says the release will feature a bevy of special features, adding new bonus content to what's already been filmed for the 2008 DVD release of "The Complete Adventure Collection."
According to Paramount, "Raiders of the Lost Ark" — the first entry to the long-running franchise — has been meticulously restored with careful attention paid to preserving the original look, sound and feel of the iconic film. The company says the original negative was first scanned at 4K and then examined frame-by-frame so that any damage could be repaired, making what's sure to be a great offering for Indy fans.
Stay tuned to IFC for more coverage as we edge closer to the release date.
Will you be picking up "Indiana Jones: The Complete Adventures" on Blu-ray? Let us know in the comments below or on Facebook or Twitter.