Guillermo del Toro promises "Pacific Rim" battles will go "far and above"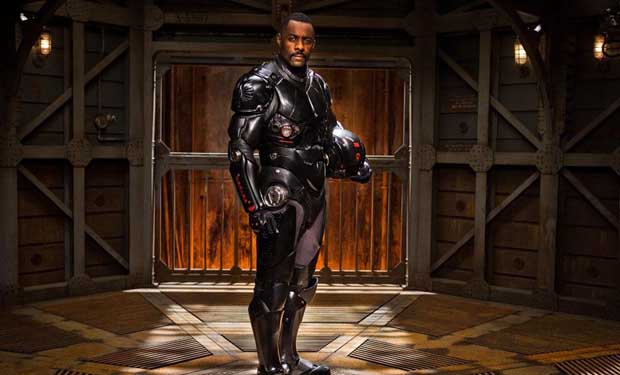 Posted by Terri Schwartz on
The release of "Pacific Rim" might be more than a year away, but that doesn't mean Guillermo del Toro isn't going to get off easy. Fans have been dying to know everything there is to know about his upcoming alien invasion movie since it was first announced, but every small detail revealed isn't quite enough to satisfy their (okay, our) interest.
With that being said, del Toro just gave Total Film (via ComicBookMovie.com) a pretty hefty bit of info about the flick. We already know that "Pacific Rim" is going to follow the events that occur after some unfriendly extraterrestrials show up and battle giant fighting robots, but del Toro teased some of the action set pieces that we'll get to see once the movie hits the big screen.
"We take the battles far and above! Two or three of them happen in places where there have never been a battle between kaiju and robots. From the bottom of the ocean to the atmosphere of the Earth. We have a battle in a storm at sea. Every battle we try to do differently. One is seen from the point of view of a single person. We never cut away from that point of view," del Toro said.
Can it be July 17, 2013 yet? Hopefully we'll be privy to some of these sequences when the movie gets its panel at Comic-Con, but until then, we'll just have to spend our days imagining how cool these scenes are going to look — especially since they're coming from a special effects master like del Toro.
He went on to talk about some of the locations that the film takes place in, and how they will lend themselves to the overall feeling of dread in the movie.
"We had a Tokyo scene that we shot here in Toronto. We had several Hong Kong scenes and a few scenes in Australia, through the television. We briefly see the kaiju take over San Francisco," del Toro teased. "The whole Pacific Rim needs a sense of danger."
"Pacific Rim" stars Idris Elba, Charlie Hunnam, Charlie Day, Rinko Kikuchi, Max Martini, Willem Dafoe, Robert Kazinsky, Clifton Collins Jr., Diego Klattenhoff and Ron Perlman.
Are you as excited for this movie as we are? Tell us in the comments section below or on Facebook and Twitter.