Go inside Kurt Braunohler's apartment …if you dare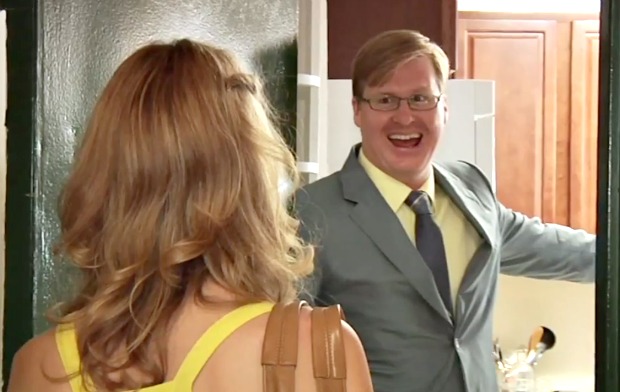 Posted by Melissa Locker on
Have you ever wondered about the secret life of Bunk host Kurt Braunohler? No? You should watch this video that Kurt made with the fine folks at My Damn Channel anyway because it is funny and fills the void until the new episode of Bunk airs on Friday. In the video, he invites the host of My Damn Channel Live, Beth Hoyt, to a tour of his apartment, but in longstanding game show host tradition, of course, "Thaaaat's noooottt Alllll!" Beth had no idea what she was in for, but now you do, in the unlikely event that Kurt invites any of us to his apartment. The video is not only a cautionary tale for all potential visitors (or neighbors) but it also offers a small glimpse into the weird interior world that Kurt has created in his apartment. Frankly, it explains a lot about him. And at least when you're in Kurt's apartment you don't wonder why he's barefoot.
Watch the video below and tune in to a new episode of Bunk tomorrow night at 10:30 p.m. ET:
Want the latest news from Bunk? Like them on Facebook and follow them on Twitter@ifcbunk and use the hashtag #bunk.
Bunk airs on IFC on Fridays at 10:30/9:30c