LAFF: Gillian Jacobs loved working on Comedy Bang! Bang!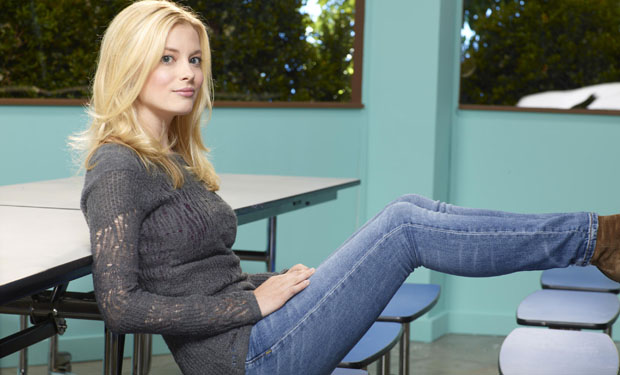 Posted by Terri Schwartz on
Comedy Bang! Bang! really is just an excuse for us to obsess over some of our favorite comedians here at IFC. Chief among them is Gillian Jacobs, the woman known for Britta-ing everything up over on NBC's "Community." Jacobs appeared on Comedy Bang! Bang! back when it was just a podcast run by Scott Aukerman (she was in an episode alongside Andy Daly that ran on August 22, 2011).
When we caught up with her recently at the Los Angeles Film Festival, she said that experience was a large part of why she decided to come on board the new incarnation of the show on IFC.
"I've done the podcast before, and so Scott asked me to do a little sketch," she told us at the premiere of "Seeking a Friend for the End of the World."
In fact, her segment in Comedy Bang! Bang! is a nice accompaniment to the movie she was on the red carpet promoting. "It was apocalyptic, actually. It was a futuristic, apocalyptic [skit]," Jacobs said. "I was a member of the resistance trying to save the world, and Scott was totally uninterested in helping me."
The third episode of Comedy Bang! Bang! airs tonight (and features "Mad Men's" Jon Hamm, no less), and by now we've learned that the show is as off the rails as it possibly could be. But Jacobs confirmed our belief that it's as fun to film as it is to watch.
"It was really fast, really fun. I love all the people in the Comedy Bang! Bang! universe," Jacobs gushed. "Reggie Watts, and it was Andy Daly and Will Forte and Zach Galifianakis and Thomas Lennon in the first episode, so those are all people that I really admire."
Comedy Bang! Bang! airs Friday nights at 10/9c. If you want something to giggle over, watch this hilarious celebrity-packed Funny or Die trailer for the series.
Were you a fan of Jacobs' participation in Comedy Bang! Bang!'s premiere episode? Tell us in the comments section below or on Facebook and Twitter.