Exclusive premiere: Ruby Velle & The Soulphonics "My Dear"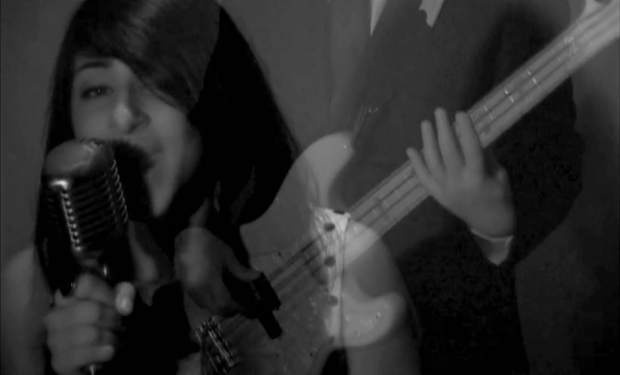 Posted by Brandon Kim on
This lead single from Ruby Velle & The Soulphonics' forthcoming debut album looks and sounds like an instant classic. Drawing from the deep well of Georgia soul, the Atlanta group lays down a heavy groove, gorgeously lit up by Ruby Velle's lady pipes. It feels right at home alongside a Sharon Jones and the Dap Kings collection, and you would be hard pressed to guess that the music you're hearing is from 2012, or that it was performed by a white band fronted by an Indian woman.
The band and their crew made this first official video themselves in their Atlanta studio with rented equipment and about 800 bucks to burn. Producer and Hammond organ player, Spencer Garn, shot the main footage unless he was in the frame, in which case Ruby was behind the lens.
The band represents Atlanta on the newly released "Sounds of The Cities" compilation, and their debut LP hit in August.
video player loading
.
.
.
What do you think of Georgia soul, my dear? Let us know in the comments below or on Twitter or Facebook!