Exclusive Premiere: Aan "I Don't Need Love"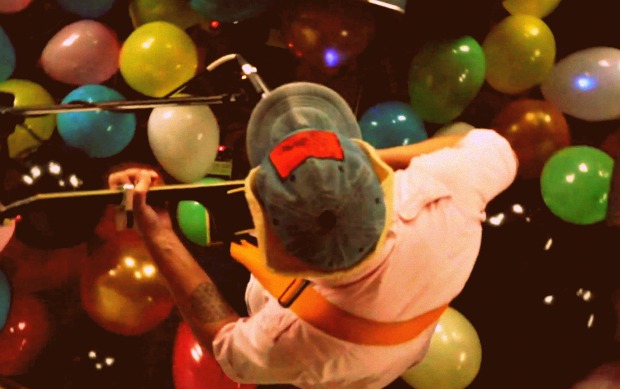 Posted by Melissa Locker on
When critics compare your group to such buzzy bands as Animal Collective and Dirty Projectors, it can be a lot to live up to. But Aan is getting used to it. In fact, the Portland, Ore.,-based band may actually be thriving under the pressure, because their music just keeps getting better and better. Led by singer-guitarist Bud Wilson, the trio has been performing together for three years, but for their fans it has been a slow burn as the group manages to stay under the radar while producing some of the most interesting and inventive music around.
Aan's first official recording came in 2010, when they released the churning, sparse and deconstructed five-song EP "I Could Be Girl For You." The EP was filled with distorted pop and stripped down fingerpicked tunes that paired Wilson's schizophrenic-in-a-good-way song structures with emotionally-wrought lyrics. Aan then released the 7″ single "Somewhere's Sunshine," a reconstructed modernist rock number that brought to mind Grizzly Bear and showed that the band has a lot more to offer.
Now comes "I Don't Need Love," an angry indie rock love song built on a desperation that finds an outlet in meandering guitar lines, wildly sonic singing and frenetic drumming. It's a solid and accessible song from a group that has been waiting to be discovered for far too long.
The video comes courtesy of Into the Woods, a Portland outfit who has been documenting the city's vibrant music culture through a series of endearing and charmingly awesome videos starring the area's bands. You may also recognize them from here .
Aan "I Don't Need Love":
video player loading
.
.
.