E3 2012: 10 upcoming video games that movie fans should check out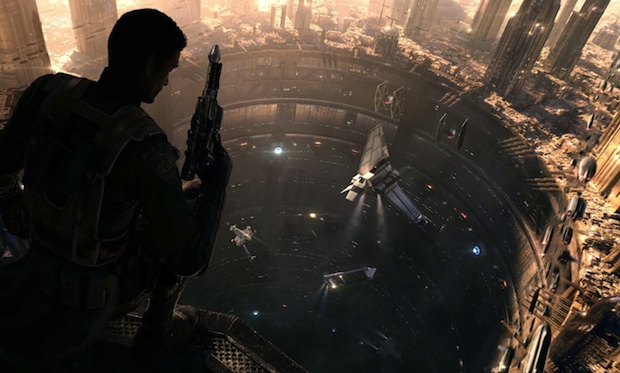 Posted by Terri Schwartz on
LOS ANGELES, California — There were hundreds of games present at the Electronic Entertainment Expo last week that appealed to a vast variety of gamers. Everyone from the most hardcore video game enthusiasts to those who prefer to stick to "Angry Birds" and "Words With Friends" would have found something to like during the three-day industry-only event. Since we here at IFC have a soft spot for film, we decided to focus our time at E3 on the best-looking video games that have some sort of movie angle.
Well, we went, we saw and we conquered. Of all the games in attendance, we parsed out the 10 titles that we thought would be the most interesting to our movie-minded readers. If you like flicks like "Star Trek," "The Avengers," "The Lord of the Rings," "Super," "Star Wars" or "The Amazing Spider-Man," this list probably pertains to you. Feel free to navigate through our previews for the games through the links below or the numbers listed at the bottom of this page. We hope you enjoy reading them, because we sure liked playing them for you.
Select a title:
–"Star Wars: 1313"
–"Star Trek: The Game"
–"Batman: Arkham City: Armored Edition"
–"Lollipop Chainsaw"
–"The Avengers: Battle for Earth"
–"007 Legends"
–"The Amazing Spider-Man"
–"Transformers: Fall of Cybertron"
–"Harry Potter Kinect"
–"Guardians of Middle-Earth"
Honorable mention: "Aliens: Colonial Marines" — We didn't get a chance to check out the latest installment in the "Alien" games franchise, but if you're looking for something to sate your interest in the series after "Prometheus," this spin on James Cameron's "Aliens" could be worth your time.