"E.T." and "Wrath of Khan" 30th anniversaries honored with free screenings at LA Film Festival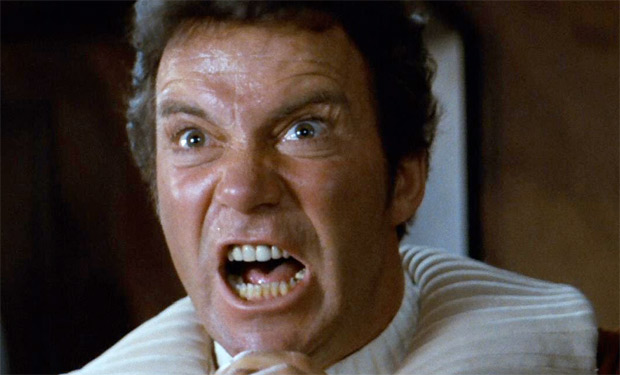 Posted by Terri Schwartz on
It's almost that time of year again. The Los Angeles Film Festival is gearing up to run in downtown LA from June 14 to 24, and we'll be on hand to cover some of the biggest and most exciting events there. But even if you haven't got your hands on a festival pass, there are plenty of exciting (free) things for you can do if you're around the city those 10 days.
Chief among them is a celebration of the 30th anniversary of "E.T.: The Extra Terrestrial." The free screening will take place on June 15 at 8pm at the FIGa7th. Fans who ride their bikes to the event will be treated to a free valet service — and a free screening voucher. And if you show up wearing '80s attire and riding a bike, you'll get two. Time to whip out your red hoodies.
The bike-up screening will also feature a Yelp photo booth, DJ Del Rey playing '80s tunes and good eats from Jose O'Malley's food truck. The icing on the cake is, of course, the screening afterwards.
But that's not the only exciting screening that we nerds have to look forward to that weekend. The next night, the LA Film Festival is doing it all over again by having a 30th anniversary screening of "Star Trek II: The Wrath of Khan." Even better, Leonard Nimoy is scheduled to drop by for a visit.
The same deal applies where you can get a free voucher for the festival if you dress as a Star Trek character. And if you have managed to learn Vulcan, you'll get two vouchers for proving your skills to the festival employees in attendance. A KCRW DJ will play music while Jose O'Malley again provides food for those in attendance.
The LA Film Festival is hosting six other free screenings that you can find out more about here. We'd suggest getting out your best dancing shoes and heading to the "Dirty Dancing" Dance-A-Long on June 22. Who knows, we might even be there, because nobody puts IFC in a corner.
Are you interesting in attending these free screenings? Let us know in the comments section below or on Facebook and Twitter.