Comedy Bang! Bang! gets in a war of (kind) words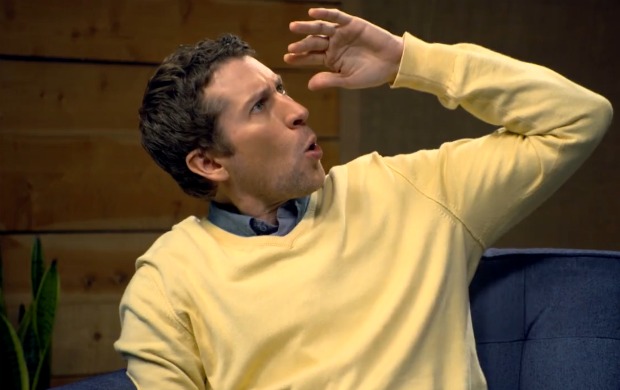 Posted by Melissa Locker on
There's no harm in being kind, right? You should dole out compliments like they are candy on Halloween. Flattery should flow freely like unfiltered tap water, fly like an eagle, run like the wolves and be lobbed like a grenade at the ones you love. Does that last one sound a little weird to you? That's just because you aren't keeping up with those comedy trendsetters Scott Aukerman and Reggie Watts. They use their hilarious talk show Comedy Bang! Bang! as a platform to teach the world to sing the praises of each other. And if those kind words will make a bigger impact when they are blasted from a grenade, well, all the better.
Armor up and watch this clip and be sure to tune in to Comedy Bang! Bang! on Friday at 10/9c. And if you missed the premiere episode, you can click here for the rerun schedule.
video player loading
.
.
.
Want the latest news from Comedy Bang! Bang!? Like them on Facebook and follow them on Twitter @comedybangbang and use the hashtag #cbbtv.
Bunk airs on IFC on Fridays at 10:30 p.m. ET