Cillian Murphy on Christopher Nolan: "He's set the bar for all sorts of superhero franchises"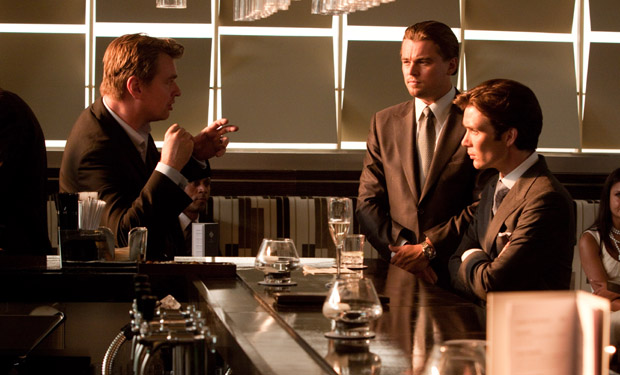 Posted by Terri Schwartz on
It remains to be seen whether Cillian Murphy will have a role in "The Dark Knight Rises," and it's a question that many fans have refrained from asking. Most want to know if Marion Cotillard will be playing a vengeful Talia al Ghul or if Christian Bale's Batman will live through the film or if Joseph Gordon-Levitt will be set up to take up the cowl and utility belt by the end of the flick. But considering the fact that Murphy's Scarecrow has had a role in both "Batman Begins" and "The Dark Knight," it seems like a fair assumption that director Christopher Nolan — who also hired Murphy for "Inception" — will have the Scarecrow return one final time in "The Dark Knight Rises."
Just don't expect Murphy to be the one to tell you if he's back for round three. IFC recently had the chance to catch up with the Irish actor at the press day for his upcoming movie "Red Lights," and he acknowledged that he wouldn't answer our big question about "The Dark Knight Rises" no matter how nicely we asked.
"My thing is always like, it's out very shortly. Let's not be impatient. People are so impatient," he said playfully. "Some things [spoilers are] great for, but other things… isn't it so great to go and see a film that you haven't seen a script for, that you haven't seen on set videos, that you haven't read spoilers for, that you just go in and you just are in it? That's what it should be. That's what it was in the old days, and in many ways Chris is a very sort of old fashioned filmmaker in the methods that he employs and his belief in cinema, and I think that's a good thing."
We'd agree, and we honestly will be happier being surprised if Murphy does — or doesn't — pop up for one final hurrah in "The Dark Knight Rises" when we see it in theaters on July 20. But he, alongside Bale, Gary Oldman and Morgan Freeman, has the special vantage point of having seen each of the films be developed pretty much since their inception (see what we did there?). We asked Murphy what he thinks the legacy of Nolan's Batman films will be as someone who's worked with the director for more than seven years.
"I think that that franchise has just been totally reinvigorated and he's set the bar for all sorts of superhero franchises in terms of making something that's hugely entertaining but also really intelligent and moving. They're phenomenal films and I think that he's just — not just in the Batman franchise, but with all superhero franchises — that's the level they have to live up to," Murphy said.
Well, that's what many comic book film franchises have been trying to do. Many fans have criticized films like "Man of Steel" and "The Amazing Spider-Man" for seemingly trying to go down the dark and gritty route that "The Dark Knight" perfected. Murphy acknowledged that the style of filmmaking wouldn't necessarily work for every superhero ever created.
"Some of them are more ludicrous than others, aren't they? So it depends. Batman is the coolest of them all, I think, because he doesn't have any special powers. He's just a rich guy who does a lot of push ups and has got lots of fancy toys. And his costume is so cool. But it works," he said. "The most important thing is, like a film like 'Inception' for example, which wasn't a franchise, it was a standalone movie but it was very challenging and you had to really work. But millions and millions of people went to see it and I think that really changed things in that people wanted a clever movie, wanted a movie that challenged them, and I think it's foolish always for studios — or any filmmakers — to underestimate how smart their audiences are."
So does he think that Warner Bros. could continue on this Batman franchise without Nolan as director?
"I don't know. I don't know. Let's watch this one and see," Murphy hedged.
That being said, he had nothing but wonderful things to say about Nolan. "I think Chris Nolan is one of the greatest directors working today and he is really one in a million. Those movies — well, all of his films, I adore all of his films. He makes the exact sort of films that I love," Murphy gushed. "I'd love to work with him [again]. It's a real gift and priviledge to work with someone that talented."
Are you looking forward to "The Dark Knight Rises"? Would you rather be surprised in the theater or know everything about the project going in? Tell us in the comments section below or on Facebook and Twitter.