Channing Tatum and Will Arnett in talks to play Superman and Batman in new "LEGO" movie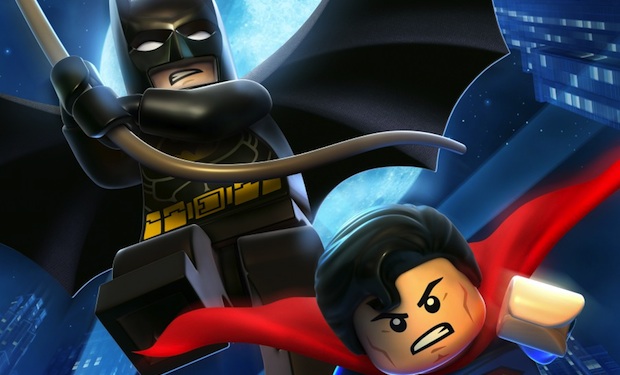 Posted by Terri Schwartz on
Channing Tatum is Superman. Will Arnett is Batman. If only this was for an actual superhero movie.
Instead, we'll have to settle for it being in Warner Bros's upcoming movie, "LEGO: The Piece of Resistance." Variety reports that the filmmakers behind the project are looking to these two actors to do voice work. It's unclear how large a role Batman and Superman will have in the finished product, but still, that's pretty freaking awesome.
"The Piece of Resistance" was written and is being directed by "Cloudy with a Chance of Meatballs" directors Phil Lord and Chris Miller. "Robot Chicken" director Chris McKay is also acting as co-director under them. Though we originally rebelled against the idea of a movie being made based on LEGOs, it seems cooler and cooler the more we hear about it.
"It is the story of basically a young man who doesn't have a creative bone in his body and has to always build things from the instructions. He's an 'instructions worker.' In the LEGO city, they build buildings, and it turns out in this universe it's illegal to build apart from the instructions," Lord said in an interview with MTV News back in March. "So what he finds out is that he's actually descendant from these like super creative Jedi-type people who are called 'Master Builders' and he has been charged with saving the universe from being frozen together by an evil bad guy, so over the course of the movie he has to unlearn all of that lame-o, uncreative stuff and learn how to build without all of the instructions in order to save the universe."
"Parks and Recreation" star Chris Pratt will voice the main character in the film, and we're hoping that even more big talents continue to flock to the project. It also looks like some of LEGO's most popular licensed figures are going to be brought into the film as characters. Who knows, maybe we'll even get to see some characters from the forthcoming LEGO "Lord of the Rings" and "The Hobbit" collections.
Are you interested in this movie now that Tatum and Arnett are talking about joining it? Tell us in the comments section below or on Facebook and Twitter.