Channing Tatum says Wachowski's sci-fi epic "Jupiter Ascending" will change everything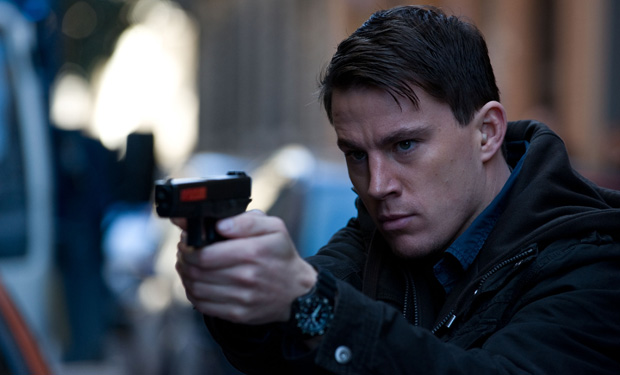 Posted by Terri Schwartz on
The less you know going in about a new Wachowski project, the better. That can be said for "The Matrix," that can be said for "Cloud Atlas" (which comes out October 26 and yet we still haven't seen a trailer) and that can be said for "Jupiter Ascending," the Wachowski's upcoming return to sci-fi that goes into production next year.
So far all we really know about the project is that Channing Tatum and Mila Kunis are starring in it. With so little known about the film, we couldn't resist asking Tatum for a quick tease of when we saw him on the red carpet for the Los Angeles Film Festival premiere of "Magic Mike." He talked up "Jupiter Ascending" like it was going to reinvent the sci-fi genre in the same way "The Matrix" did.
"It's going to change, again, like they always do, everything that you know about reality and action, for sure," he said.
Vulture recently teased some alleged plot details from the flick that say its about "higher forms of life [who] are watching us from other, albeit this time non-meta worlds, but actual, other worlds, as in planets and moons."
Kunis allegedly plays a Russian immigrant who "is busily scrubbing toilets for a living. Unbeknownst to her, she actually possesses the same perfect genetic makeup as the Queen of the Universe and is therefore a threat to her otherwise immortal rule." Tatum will play an evolved being bounty hunter sent to kill her but who falls in love with her instead, much to the dismay of those who sent him on his mission.
When we asked Tatum if the movie would be heavy on the CGI, he answered carefully, "No. No."
That's interesting, because the last project the Wachowskis put out, "Speedracer," was pretty much entirely computer generated. Even "The Matrix" and its two sequels were set against plenty of green screens. It will be really excited to see what the Wachowskis can come up with if they're making "Jupiter Ascending" using sets instead of computer generated settings and are using wirework — like they did in "The Matrix" — instead of CGI for action scenes and special effects. Even though we're likely years away from seeing this flick hit theaters, consider us thrilled for it.
Are you as excited for "Jupiter Ascending" as we are? Tell us in the comments section below or on Facebook and Twitter.