"Catching Fire" may cast WWE Superstar Kevin Nash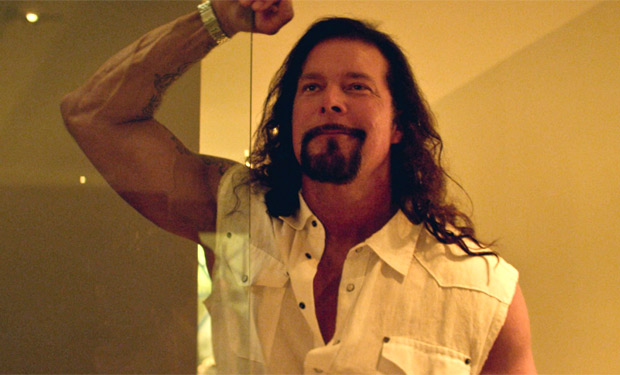 Posted by Terri Schwartz on
Casting news for "The Hunger Games: Catching Fire" has been trickling in slowly and steadily, but this time it was an actor who spilled the beans about his potential role before the studio did. During the Los Angeles Film Festival red carpet premiere of "Magic Mike," former wrestler-turned-actor Kevin Nash teased that he could have a role in the upcoming "Hunger Games" film.
"I just pray it's recurring, that he doesn't get killed," he told USA Today.
So what could that role be? NextMovie has an idea that we're going to jump behind: Nash could be playing Brutus in the upcoming flick. Spoilers! The character is one of the former Hunger Games winners who volunteers to participate in the 75th Hunger Games.
If that is who Nash is cast as, then his wish of living until the final (one or two) "Hunger Games" films won't come true. But it certainly does seem like the perfect casting. Brutus is described as being in his early 40s and incredibly strong, which both perfectly describe Nash. Brutus actually has a fairly big role in the story, which would fit with Lionsgate's trend of hiring lesser-known actors to play the films' Tributes.
"Catching Fire" is already eying Philip Seymour Hoffman as Plutarch, and had Francis Lawrence locked down as director. The film is gearing up to start shooting in a few months, so we should be able to expect plenty more casting in the coming weeks. There are some major roles left to be cast, including Finnick, Johanna, Cashmere, Gloss, and Twill. The movie is due out in theaters on November 22, 2013.
Do you think Nash will make a good Brutus? Tell us in the comments section below or on Facebook and Twitter.