"Catching Fire" will be filmed and released in IMAX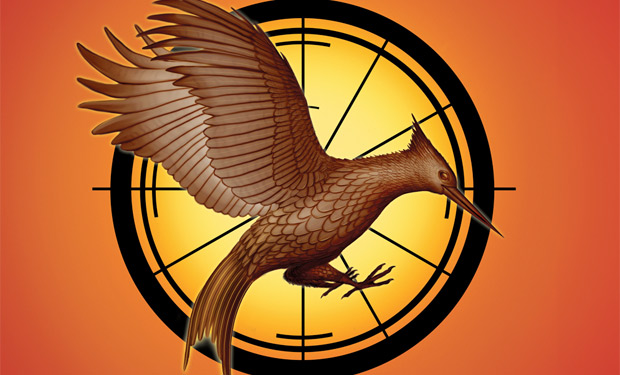 Posted by Terri Schwartz on
It seems like "The Hunger Games" series has officially chosen IMAX over 3D. The first film made loads of money when it was released in IMAX theaters earlier this year, and now Lionsgate is going to up the ante for its sequel, "Catching Fire."
Instead of opting to shoot "Catching Fire" in 3D like many studios have chosen to do with the follow-ups to their successful films, Lionsgate announced today that director Francis Lawrence is going to be shooting portions of the second "Hunger Games" film with IMAX cameras. He has some experience with the filmmaking format, as his 2007 flick "I Am Legend" was partially shot in IMAX.
That means that "Catching Fire" will be released in IMAX as well as regular theaters when it comes out on November 22, 2013. "The Hunger Games" was filmed with regular cameras, despite the fact that it was released in IMAX theaters.
"We are thrilled to continue the productive partnership we enjoyed with IMAX on the first installment of 'The Hunger Games,'" said Lionsgate Motion Picture Group Co-Chairs Rob Friedman and Patrick Wachsberger in a press release. "Our partnership on the first 'Hunger Games' film was a resounding success, and we look forward to building on that experience with an expanded IMAX relationship on 'Catching Fire.' IMAX delivers a unique and memorable experience that is the perfect way to celebrate this special moviegoing event."
Casting is already underway for "Catching Fire," which is set to go in front of the (now IMAX) camera in a few months. Philip Seymour Hoffman is being eyed to play Gamemaker Plutarch Heavensbee, while Lionsgate is busy trying to cast their Finnick Odair. "Hunger Games" stars Jennifer Lawrence, Josh Hutcherson, Liam Hemsworth, Woody Harrelson, Elizabeth Banks, Stanley Tucci and Donald Sutherland are all slated to return for the upcoming sequel.
Are you excited "Catching Fire" is going to be filmed and released in IMAX? Tell us in the comments section below or on Facebook and Twitter.