Bobcat Goldthwait talks possible "Police Academy" cameo and his new zombie fetus comedy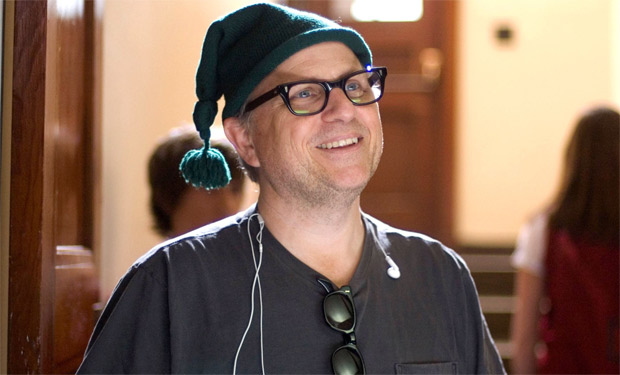 Posted by IFC on
By Jennifer Vineyard
Bobcat Goldthwait is totally down for a "Police Academy" cameo in the planned reboot — provided it could provide the same closure that Johnny Depp got from making an appearance in the film "21 Jump Street."
"Shoot me in the head!" he offered when IFC talked to him about his new film "God Bless America." "I'm dead, baby! I know people have a soft spot for Zed, so they think it's weird when I don't show up for a reunion, but if you have a clever and funny treatment for the character, I'm there. I would probably do it just for the small tiny group of fans who would be into that. It be a nice thing to do that for them."
Goldthwait said he wouldn't mind doing a "Police Academy" nod (even though he was only in three out of the seven films) because he has his own work as an independent filmmaker to sustain him now. To follow the recently released "God Bless America," he's working on developing a musical, a horror movie, and a …
The musical is based on the 1975 Kinks album "Schoolboys in Disgrace," but despite previous reports, Jack White is not involved with the music after all. "That would be awesome if he was, but he's not," the director said, noting that Ray Davies of the Kinks will be an executive producer on the project.
The story involves a "naughty little schoolboy" who grows up to become the evil Mr. Flash, the villain of the Kinks' previous albums "Preservation Act I" and "Preservation Act 2," making "Schoolboys" an origin story and as well as the first installment of a possible trilogy about power and corruption. In the song "The First Time We Fall In Love," our schoolboy gets together with a schoolgirl, gets her pregnant by "I'm A Disgrace" ("It wasn't lust, it wasn't rape/It was just a mistake"), and is punished for it by his pederast headmaster. (In the song "Headmaster," the lyrics are "Don't tell my friends I bent over/ Don't tell them you made my cry/Don't make me take my trousers down"). After this humiliation, the boy vows to fight back against authority figures and "the establishment."
Goldthwait described the project as an anti-musical musical."It's such a large movie that I can only make this one if I can make it on my own terms," he said. "I don't mean that in a cocky way, but it's just that I'm too old to water down the ideas. And if I can't make it, I would rather that it didn't get made."
While Goldthwait continues to seek financing for that film, he's prepping to shoot this summer an '80s-style zombie comedy called "Ankle Biters," which has a "pro-choice message" and a "don't ask/don't tell" theme. It's set in an abortion clinic when it's attacked by aborted fetuses which had become zombies — and a gay ex-Marine comes to the rescue. "I've been wanting to make a movie with hot dudes ever since '300,'" he laughed."And this might be one of the last zombie genres that hasn't been done. It's very gory."
The movie Goldthwait really wants to make, though, is "One Crazy Autumn," "if I can get it going," he said. "I want to get everybody back from 'One Crazy Summer.' I want John Cusack's character to have become this really successful animator, like Pixar-level, but he's lost his mind and gone all Howard Hughes. So we have to all go back and rescue him from himself. If we can get Savage Steve [Holland] on board, that's one of the things we need to go back and do."
Goldthwait turned 50 recently, so he estimates that he has "15-20" more years to make films. "I've already had the career where I made a lot of money," he said, "so I would rather just be writing and making stuff for no other reason than we feel like, 'Hey, can we do this?' I want to go out swinging."
Would you like to see Bobcat make a cameo in the "Police Academy" reboot? Let us know in the comments below.