Bill Murray flip-flops again on "Ghostbusters 3" actually happening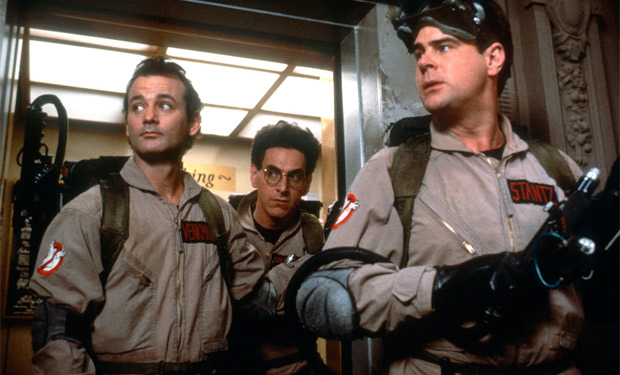 Posted by Terri Schwartz on
Just when we though "Ghostbusters 3" was finally dead and done, Bill Murray has to go out and dredge up some hope that the project will actually — finally — come together.
He was recently at the Cannes Film Festival promoting Wes Anderson's "Moonrise Kingdom," and even though the focus was on his onscreen reunion with the "Life Aquatic" director, talk kept returning to the possibility of "Ghostbusters 3" actually happening. When Murray visited "Late Night with David Letterman" this past week, the conversation headed in the same direction.
"Well, that's all that they wanted to know at Cannes, too," he said. "You know, you just gotta have a really good script. It's hard. Even the second 'Ghostbusters' wasn't as much fun for me as the first one. It's hard to make a sequel. It's gotta be really funny, and that first one was just so darn funny."
For a while there, we were pretty sure that Murray's "Ghostbusters" costar Dan Aykroyd was just shouting out random rumors about the project — like Bill Hader being cast and the flick being only months away from going into production — just to peer pressure Murray into making it. It didn't work then, but it seems like all this public interest has swayed the "Groundhog Day" star into reconsidering his initial refusal of "Ghostbusters 3."
"Well, I think… We'll try again," Murray said. "I always drag my feet on it."
Would you want to see a "Ghostbusters 3"? Tell us in the comments section below or on Facebook and Twitter.