"Batman Begins" to be converted to IMAX for AMC marathon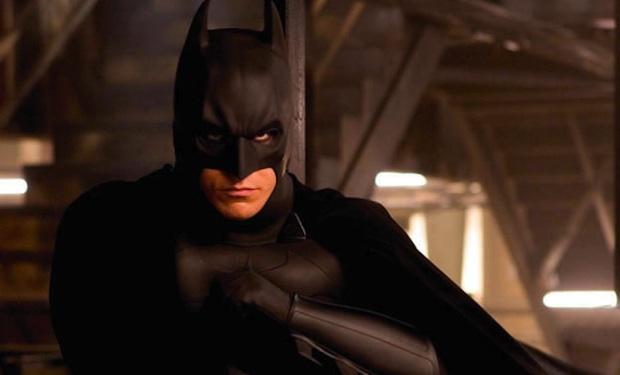 Posted by Terri Schwartz on
Here's some icing on the AMC Batman movie marathon cake. It turns out that the first installment of Christopher Nolan's Batman trilogy, "Batman Begins," is going to be converted into digital IMAX for the first time for the upcoming pre-"Dark Knight Rises" event.
Variety has the news about "Batman Begins'" post-conversion. AMC theaters participating in this event will play "Batman Begins" and "The Dark Knight" back-to-back on July 19th, which will lead up to the midnight release of "The Dark Knight Rises."
Though "Batman Begins" was released in IMAX back in 2005, it wasn't shot on IMAX film. Nolan has had a love affair with the filmmaking medium ever since, with "The Dark Knight" and "The Dark Knight Rises" both shot with IMAX cameras. In fact, "Rises" is said to include almost an hour of IMAX footage, nearly a third of its running time.
Nolan has repeatedly called IMAX — not 3D — the filmmaking style of the future, so he likely had a big hand in this post-conversion idea. According to higher ups at AMC, though, this was all for the fans.
"As anticipation for 'The Dark Knight Rises' has risen, our guests have made their voices heard about the kind of experience they expect for this installment of what's become a legendary franchise," AMC programming president Robert Lenihan told Variety. "We have been working to ensure we could provide our guests an event that was truly, completely in Imax."
The AMC marathons are taking place at 296 locations, 76 of which are IMAX theaters.
Are you excited that "Batman Begins" will be post-converted to IMAX? Tell us in the comments section below or on Facebook and Twitter.