Barry Sonnenfeld adapting "Metal Men" for Warner Bros?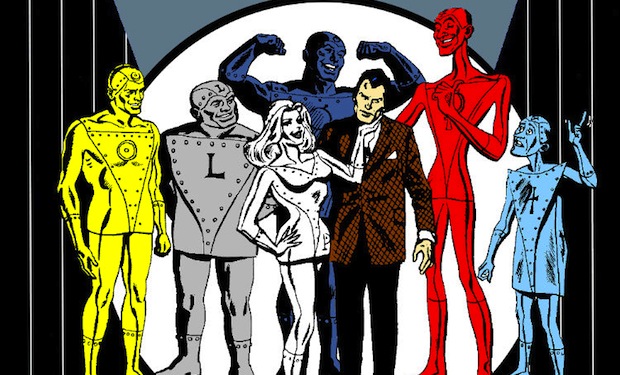 Posted by Terri Schwartz on
From the Men in Black to the men of metal? That seems to be the career trajectory is headed on, according to some new reports.
Vulture has learned that "The Metal Men" is the 1960s comic book series that Sonnenfeld has been developing for Warner Bros. recently. The classic series follows a group of cyborgs that were each created out of a different metal.
Robert Kanigher, Ross Andru and Mike Esposito created "The Metal Men" series. It follows a group of advanced artificially intelligent robots that were created by scientist Dr. William Magnus and took on the qualities of their respective elements. Gold was the leader, Iron the strong one, Lead was slow yet Loyal, Mercury was appropriately hot-headed, Tin was insecure and Platinum believed she was a real woman and loved Magnus. The group of androids have appeared in DC comic books from the late '60s to the aughts.
Let's face it, it doesn't seem especially likely that this adaptation will see the light of day. Average moviegoers will likely get Iron the Metal Man confused with Marvel's Iron Man, or something like that. But it is interesting that Warner Bros. is delving into DC's back catalogue to try to find relatively unknown properties to bring to the big screen. We guess it's not all about the Justice League after all.
Would you want to see an adaptation of "The Metal Men"? Tell us in the comments section below or on Facebook and Twitter.