"Avengers" Blu-ray and collector's edition boxed set get preview trailers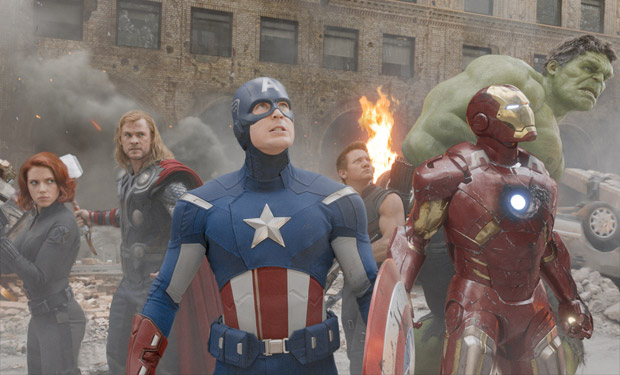 Posted by Terri Schwartz on
Now you're going to be able to assemble your own group of "Avengers" thanks to the Blu-ray announcement, released today.
After seeing so many months of promotion for the movie, it's funny seeing this trailer tout its key moments now that it's been in theaters for two months. Everything from "Hulk, smash!" to the epic final battle sequence is teased here, but Marvel can get away with it because everyone and their mom has likely seen the film by now. Twice.
"The Avengers" Blu-ray is coming out on September 25, but that's not the only Marvel movie related trailer to hit the web today. The studio also released a preview trailer for the 10-disc, six movie "Marvel Cinematic Universe Phase One: Avengers Assembled" collector's edition boxed set, which is available for pre-order now. We wouldn't recommend watching this trailer unless you have a full day free to sit down and watch all six films, because that's all you're going to want to do after you see this teaser.
Now we just need to wait patiently for Phase Two to roll out. "Iron Man 3" is due out next year, followed by "Thor 2," "Captain America 2" and two as-yet-unannounced new titled. Hopefully they all will wrap up in a nice neat package called "The Avengers 2" several years down the road.
Are you planning on getting "The Avengers" Blu-ray when it comes out? Or are you going to save your pennies for the collector's edition? Tell us in the comments section below or on Facebook and Twitter.