"Ant-Man" and "Guardians of the Galaxy" gearing up for production?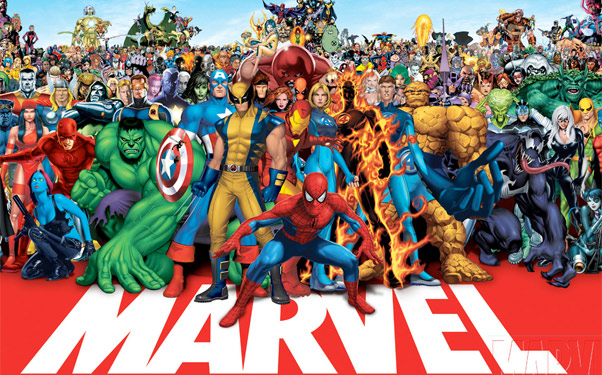 Posted by Terri Schwartz on
Could it be that "Ant-Man" and "Guardians of the Galaxy" are the next two standalone movies that Marvel is making? Two new speculative bits of information seem to confirm that that's the case.
Bleeding Cool seems to have sources in just the right places, because they have the scoop on both of these projects. First, they learned that a handful of people have recently come into some popular London comic book stores looking for anything and everything related to "Ant-Man."
"Here's the thing. No one asks for Ant Man comics," the site writes. "Not even, I'm told, when Marvel was still publishing Ant Man comics. Each time the individuals have been asked if it's for the Edgar Wright and Joe Cornish film and they jump back, spooked, asking how they could possibly know…"
Apparently the latest batch of people who came searching were asking for "Ant-Man" comics that had to do with the "echo time locator" from the "old series," whatever that is. Regardless, it doesn't seem too unlikely that a British director like Edgar Wright would be doing his research for his upcoming movie in his home city. And he's teased that "Ant-Man" is close to being ready to film many, many times.
Bleeding Cool has also learned that Marvel has filed trademarks for pretty much everything that could be related to "Guardians of the Galaxy."
"Marvel Comics have just filed eleven new trademark applications for GUARDIANS OF THE GALAXY covering everything from jewelery to beverages to furniture to cosmetics," the site writes. "The applications cover International Classes 3, 14, 16, 20, 24, 29, 30, 32, 35, 41, 42, and also include computer games, fabrics, foods, paper goods, entertainment and internet services, and even retail store services."
Marvel could just be doing that because of a rumored "Guardians of the Galaxy" comic book relaunch by Brian Michael Bendis, but we highly doubt it. Instead, the studio is likely preparing for the upcoming movie, which will usher in a whole new wave of merchandising. Neither of these two news tidbits guarantee anything, but we'll bet that we're going to hear something confirming that these two projects are in development very shortly.
Do you want to see an "Ant-Man" and "Guardians of the Galaxy" movie? Tell us in the comments section below or on Facebook and Twitter.