"Anna Karenina" trailer promises a theatrical feast for the eyes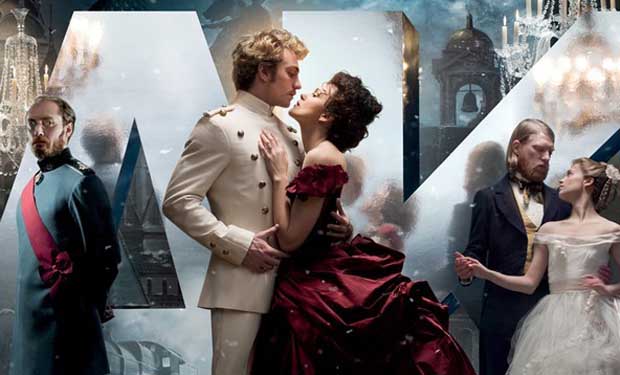 Posted by Terri Schwartz on
We'll admit it, we're suckers for the work that Keira Knightley and Joe Wright do together. Their period pieces always manage to hit just the right tone, and Wright tends to do a great job capturing the essence of the novels he retells while making his films stand on their own.
That being said, we couldn't wait to see the trailer for their newest collaboration on "Anna Karenina." True to form, the movie looks to be gorgeous and tragic, and promises to tell "an epic story of love."
This is Knightley and Wright's third time working together, following their collaborations on "Pride & Prejudice" and "Atonement." We'll call these three films their classic literature trilogy, as all three are period pieces based on novels that have become famous in their own rights. Except the tone of each project gets darker with each film they make, despite the fact that Knightley and Wright seem to trust each other more the longer they work together. What next, an adaptation of "Wuthering Heights"? Okay, that would actually be pretty awesome.
Interestingly enough, Wright filmed this entire movie in and around a run-down theater he built from scratch at Shepperton Studios in the UK. So not only will the movie be theatrical stylistically, but it also was literally shot in a theater. There's one major scene from "Anna Karenina" that takes place in a theater, so potentially this adaptation will hinge itself around that. Either way, it looks gorgeous in the trailer and we sort of love that this isn't going to be a straight retelling of the novel.
Based on Leo Tolstoy's novel of the same name, "Anna Karenina" is set against the backdrop of 19th century Russia and follows its titular character through a love affair with an army officer. Knightley plays Anna, Jude Law portrays her husband Alexei Karenin and Aaron Johnson her lover Vronsky. The cast is rounded out with Domhnall Gleeson as Levin, Alicia Vikander as Kitty, Emily Watson as Countess Lydia and Kelly Macdonald as Dolly. It's due in US theaters on November 9.
What did you think of the trailer for "Anna Karenina"? Tell us in the comments sectio n below or on Facebook and Twitter.