Is Andrew Garfield planning a cameo in "The Avengers" sequel?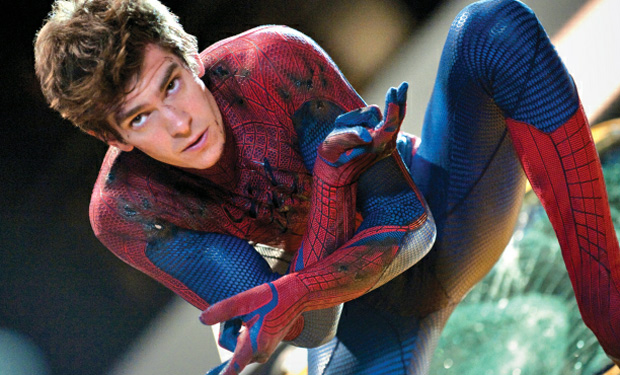 Posted by Terri Schwartz on
Sure, "The Amazing Spider-Man" hasn't come out yet. And production on "Avengers 2" isn't anywhere close to beginning. But that doesn't mean it's too early to start speculating on a future crossover between the two, right?
The folks over at The Daily Mail have spotted Andrew Garfield around New York city with a fat stack of comic books mostly centered around Thanos and the Marvel Avengers universe. Their explanation? He's preparing a potential Spider-Man cameo in "The Avengers 2!"
Of course, he could also just be reading up on "The Avengers" because he's a fan. Thanos's appearance in the film's post-credits scene was exciting for some, but perplexing for those who don't know much about the Mad Titan going in. Maybe Garfield just wanted to do some light reading to keep himself up to date with Marvel's parallel movie universe.
Then again, the idea of a crossover isn't so farfetched. There almost was one in "The Avengers," but it didn't end up happening because of tight deadlines. Maybe Marvel wants Garfield to start prepping early so they don't run into the same issue next time. After all, "The Amazing Spider-Man" is shaping up to be a big hit.
Though we'd previously heard that a crossover between the two franchises where we see Spider-Man would be an impossibility because of the fact Sony owns the character, producer Avi Arad recently excited fans' hopes when he said, "If something like that happens, it's great for Disney, it's great for Sony. If the right story comes in…" We doubt that that is why Garfield is reading these comics, but it would be freaking awesome if something like this was actually in the works.
Would you want to see Spider-Man pop up in "The Avengers 2"? Tell us in the comments section below or on Facebook and Twitter.