A.R. Rahman talks "People Like Us," working with Danny Boyle and finding a superhero franchise to score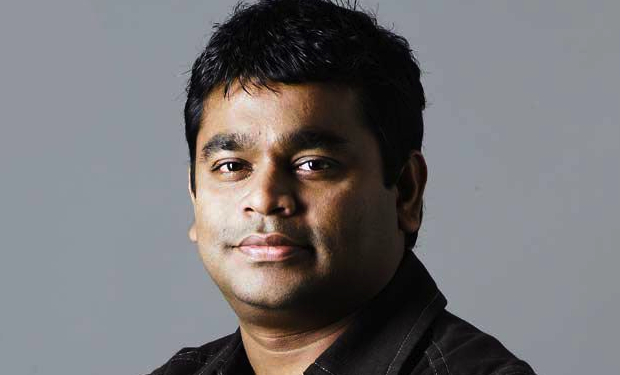 Posted by Terri Schwartz on
There are plenty of reasons to see "People Like Us" when it hits theaters today, but one of the more interesting ones is the fact that it was scored by "Slumdog Millionaire's" A.R. Rahman and indie rock singer Liz Phair. This type of Hollywood film is a new experience for Rahman, and was a challenge he was happy to take on.
IFC had the chance to chat with Rahman in a recent phone interview and talk about some of his inspirations going in to scoring Alex Kurtzman's directorial debut. We also hit on topics like his upcoming collaboration with Danny Boyle for the Olympics, the major differences between composing in Hollywood and India and what superhero franchise he'd like to work for.
IFC: What is your process like going into a movie like "People Like Us," which is largely a family drama? What elements of the movie did you approach first?
A.R. RAHMAN: When I read the script I felt that it should have a certain lightness about the score. Initially, I had a different idea of the score. I wanted to make it more string oriented and more classical. But then I think it kind of drowned the movie with emotion, so I went on the lighter side with guitars and making it feel lighter; even though there's a problem, it's cool and it's going to be okay. Kind of sending a hope message in the tonality of the score.
IFC: I know this is a really personal story for Alex Kurtzman, so how did the two of you work together to make sure that the tone was exactly what he wanted for the movie?
ARR: I met him before he was shooting the movie and before he was about to shoot with the script, and at that time he had another idea, but it evolved. Once we shot the movie, we had brainstorming sessions and he would play with some stuff and I would play with some stuff. So we kind of arrived at this slowly. Like, film ends, we were trying to discover what would be right, and the main challenge was how do you make the music like a lullaby rather than a love song. There's a very thin line. [laughs] You play the wrong note, and it sounds like a love story.
IFC: Well, it is a love story in a certain way, just not necessarily a romantic one.
ARR: Yeah. It had to have the tone of lullaby, of two children who are communicating and not two adults in a different way.
IFC: You mentioned strings and guitars, but were there any other specific instruments that you wanted to use in this score?
ARR: I wanted to make it like a chamber session, not like a big epic orchestra. I mean, this thing was so in your face, because anything that we'd change it would just show so badly on screen. I loved working on the score. It was a huge experience for me.

IFC: You've scored quite a few movies in Hollywood, but you've also got a massive career in Bollywood, so what are some of the major differences you've found between the two industries?
ARR: Back in India, you just do a couple of songs and then people go and shoot and then come back and ask for more songs, and the movie goes forward and then you do the score. But here in Hollywood I think it's like being locked, and you have three months of scoring time and everything has to come that time. Most of the movies I've done, the writing thing and then approval and then recording, and then we create. I don't do anything else during that time. It's completely dedicated for only that movie, so that's the major difference.
When I come here to do a Hollywood movie, people understand, 'Oh, you don't want to do anything else. You'll just do that.' Back in India, I have like seven studios, I have like five or six writing bases, and the string section goes on, I do some lyrics in another room and a new arrangement or something in one room and imagine new songs all at the same time.