What to watch this week on IFC: May 7 – 13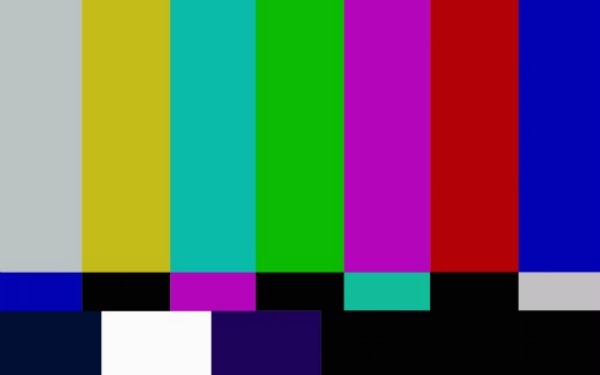 Posted by Melissa Locker on
May flowers may be out, but we wouldn't know. We stayed inside all weekend making sure that everything we're airing on IFC is good enough to show you our trusted viewers. Good news! It is. Now that we've tested the water, tasted the Kool Aid, and prepared an incredible smorgasborg of fun-filled television we can share our scientifically-tested results. Although in full disclosure we're not scientists. More like Swedish Chefs of good television.
Here's what to watch this week on IFC:
Monday
"Lord of War" starts at 8/7c, so you'll want to stock up your arsenal …of snacks! The film stars Nicolas Cage as an opportunistic businessman who has no qualms about selling off Soviet weapons to the highest bidder. An Interpol agent (Ethan Hawke) becomes convinced Orlov isn't playing by the rules and a game of high stakes cat and mouse ensues. Inspired by a true story, "Lord of War" also features Jared Leto, Ian Holm, Bridget Moynahan, and Donald Sutherland.
Tuesday
We can all agree that cake is good. Even if it is some gluten-free monstrosity covered in vegan frosting, it's still cake and still good. So there's no doubt that "Layer Cake" is excellent because it is covered in Daniel Craig. He plays a mid-level drug dealer who must perform two final tasks for his boss (Kenneth Cranham) before he can quit the business for good. Watch and learn at 8/7c.
Wednesday
Like "The Walking Dead"? Trick question: Of course you do! One of the show's standout zombie killers is Daryl Dixon, played by Norman Reedus. As many of you astute IFC fans know, Reedus got his start in "The Boondock Saints, " where he played a killer, not of the undead, but of members of the mob. In the film he and his onscreen brother (Sean Patrick Flanery) accept a mission from God to start taking out members of Boston's underworld. It's like "The Blues Brothers," but with a lot more guns. Watch for yourself at 8/7c.
Thursday
Vampires are sooooo last year. We're all about werewolves now, especially werewolf movies that star Christina Ricci and Jesse Eisenberg. Luckily we're showing "Cursed" at 8/7c, which, you should note, is well before the full moon.
Friday
Whatcha doing tonight? Doesn't matter, because you'll want to cancel whatever puny plans you have made so you can stay home and watch "Die Hard". Luckily, we're nice and we're showing it twice at both 8 and 10:45 p.m. ET. If your neighbors wonder why you're yelling "YIPPEEE-KI-YI-YAY MOTHERFUCKER!" over and over again, invite them over to watch. By the way, you may want to look at what we're showing tomorrow night.
Saturday
That's right, you can Die Hard all weekend. Die Hard, Die Harder, eat a pizza, do it all again. We're showing "Die Hard 2" at 8 and 11 p.m. ET. We know how to do a weekend. Psst: Check out tomorrow's listing.
Sunday
Did you think we were done? It's not a Die Hard marathon without "Die Hard With a Vengeance"! It's Sunday, so you can go ahead and the sweet baby Jesus for a third installment of one of the best action series yet. In this one, our hero John McClane has been (gasp!) suspended from the police force. So he does what any reasonable person would do and enlists Samuel L. Jackson (masquerading as a Harlem shopkeeper) to help stop a terrorist bomber (Jeremy Irons in a beater tee!) Fun starts at 8 and again at 10:45 p.m. ET.