What to watch on IFC tonight: "Pitch Black"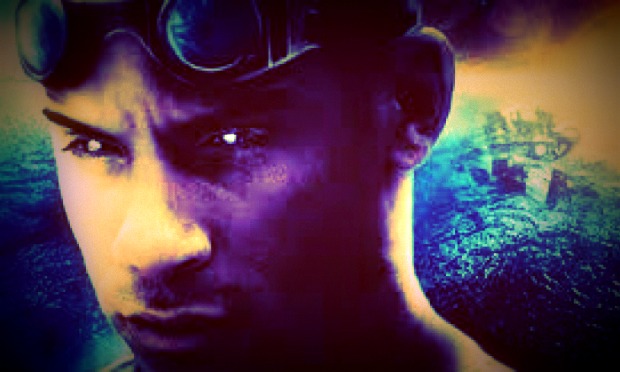 Posted by Melissa Locker on
So far during our week-long Movies That Go Bang! Bang! event, we've taken you to a dystopian future Los Angeles in "Escape From LA" to a crime-addled sword wielding past in "Conan the Barbarian" and to the outer reaches of ocean fishing in "The Perfect Storm." One place we haven't gone? Outer space. But that's about to change when we show "Pitch Black" tonight at 8 p.m. and again at 10:15 pm ET.
In this science fiction thriller, a spaceship is transporting a disparate group of people to a far-away galactic outpost called New Mecca. Mechanical failures combined with some debris from a comet cause the craft to crash-land on an abandoned desert planet that has three suns and no night, but is not Tatooine, so don't ask. The only member of the crew to make it through the wreck is junior pilot Carolyn Fry, played by Radha Mitchell, who you may recognize from an entirely different genre film, "High Art". The passengers who survived the crash include a police officer (Cole Hauser) and the prisoner he's transporting, Riddick (Vin Diesel). Riddick, however, has escaped his shackles and the cop needs to find him, and fast. However as Fry and the other survivors survey the abandoned dwellings of the desert world while trying to decide what to do next, one of them is killed by a mutant creature living in an abandoned mining site. Please note: Don't go in caves on suspiciously desolate desert planets. The vicious and bloodthirsty prehistoric flying mutants, who live underground, have killed all previous inhabitants of the planet. Luckily they cannot stand sunlight, but it turns out the planet has a total eclipse every 22 years, and the latest one is due any moment. Their best hope? The criminal Riddick and some bioluminescent worms. What? Exactly. That's why "Pitch Black" was a sleeper hit and a cult classic that spawned the sequel "The Chronicles of Riddick."
Watch this trailer and then tune in tonight at 8/7c:
Tomorrow on Movies That Go Bang! Bang!: "Conan the Barbarian"; Saturday: "U-571"
Want the latest news from IFC? Like us on Facebook and follow us on @IFCtv.
"Pitch Black" airs on IFC on Thursday, May. 17 at 8:00 PM and at 10:15 PM ET