Watch full episodes of Bunk and Comedy Bang! Bang! right now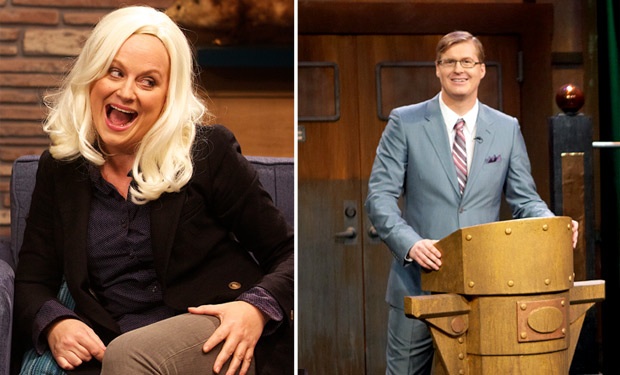 Posted by Melissa Locker on
You may have heard that we have two new shows Comedy Bang! Bang! and Bunk starting Friday June 8th at 10 p.m. ET., which by the way is very soon. But it's not soon enough! Not when you have Scott Aukerman, Reggie Watts and Kurt Braunohler waiting to wow you with their wit, humor, and intellect. Probably their ability to accessorize too, but we won't know until we see the show. Luckily for you we couldn't wait either! So late last night we broke "Mission Impossible"-style into the locked vault where we store valuable television shows and snuck out with alarms blaring with one full episode of both Bunk and Comedy Bang! Bang! tucked under our arm. That's right, we have sneak peeks of both our new shows and you can watch them right here and right now. This message will self destruct in 10 seconds.
Here's the sneak peak at Comedy Bang! Bang!:
video player loading
.
.
.
And here's your exclusive look at Bunk:
video player loading
.
.
.
Want the latest news from IFC? Like us on Facebook and follow us on @IFCtv. You can also like Bunk and Comedy Bang! Bang!.
Comedy Bang! Bang! and Bunk premiere on IFC on Friday June 8th beginning at 10 p.m. ET