Tom Cruise set to start in "Van Helsing" reboot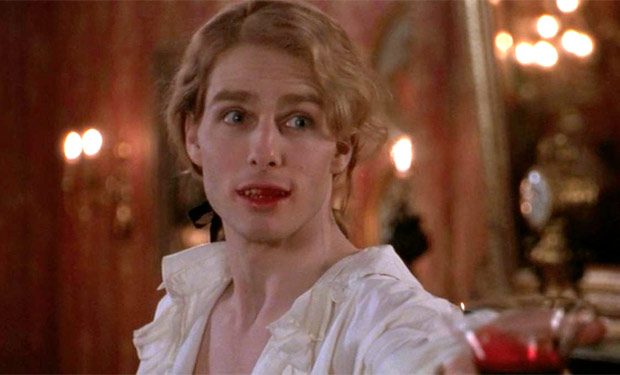 Posted by Terri Schwartz on
Alex Kurtzman and Roberto Orci are continuing their domination of Hollywood by now being hired to develop and produce a reimagining of "Van Helsing" for Universal. This is latest development in Universal's ongoing attempt to bring the project to the big screen (again) and Tom Cruise is attached to produce and star in the flick.
Variety has the news about the latest project Orci and Kurtzman were handed in their two-year, first-look deal with Universal. The duo are also working on "The Mummy" reboot for Universal and an "Amazing Spider-Man 2" rewrite for Sony. That's all in addition to their ongoing production on "Ender's Game," their work on "Star Trek 2" and their upcoming press tours for "People Like Us" and "Now You See Me."
It's easy to think that Kurtzman and Orci are two of the hardest and most sought-after men in the business right now, but they might also be the right men for this job. Stephen Sommers' take on "Van Helsing" in 2004 was silly and not much of a success (it's budget was $160 million and it made $120 million domestic/$300 million worldwide with a 23 percent Rotten Tomatoes score), even with the help of leads like Hugh Jackman and Kate Beckinsale. These two could ground their take on the story in reality and humanity in the same way they did with "Star Trek" and "Transformers" (let's just forget "Cowboys & Aliens" for the time being).
Cruise is on a good streak with Universal right now, as he's also the leading man in Joseph Kosinski's upcoming project "Oblivion." But as /Film points out, there's always a chance that he won't end up starring as the titular character in the final version of "Van Helsing."
It will be interesting to see if Orci and Kurtzman start from scratch or if they go back to Guillermo del Toro's previous attempt to adapt the story in 2010. In all likelihood they'll go back to the drawing board, but we would love to see del Toro help them out, especially since Cruise was going to be involved in his version of the project as well.
What do you think about Orci and Kurtzman adapting "Van Helsing" with Tom Cruise? Tell us in the comments section below or on Facebook and Twitter.